Faculty and Staff Spotlight
Dr. Alexander Hollenberg is a Professor of Storytelling and Narrativity in Sheridan's School of Humanities and Creativity. His areas of expertise include American modernist literatures, narrative theory, and the ethics of interpretation. Although still in the early stages of his career, his academic work has already been published widely in such journals as Narrative, Studies in American Indian Literatures, and The Hemingway Review. He also has articles forthcoming in Style and a new teaching volume, Teaching War, Teaching Hemingway.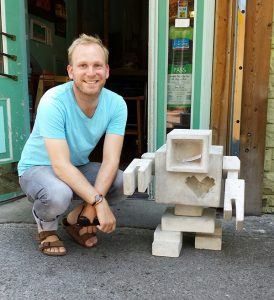 Alex's passion for teaching began the moment he realized that the literature classroom was a space of learning for both students and professors. The buzz within the room, its nervous energy—filledwith moments of clarity and moments of confusion, moments of anxiety and moments of insight—showed Alex that we become creative through the ways we interpret the narratives that surround us. Why do we tell stories? What does narrative offer our society that other discourses cannot? These questions underscore all of Alex's teaching. Stories ask us to think about the world in new ways, to engage alternative perspectives, and to carefully consider what is different from ourselves. And today, Alex's best teaching moments occur when students are able to produce innovative readings based on the stories they read and then apply that thinking to the world beyond the text. When that happens, the classroom itself transforms into a productive, creative space.
Alex's newest research project, a book-length study entitled, Doctored Discourse: Modernism and Narrative Medicine, is very much inspired by his efforts to show students why stories—and why the Humanities—matter. The book argues that reading modernist discourse (the "how" of narrative, the way a story is structured) can operate as an essential "site of ethical practice" that would prove valuable to healthcare workers in their relationships with patients. This is also frames Alex's general approach to Creativity in the Humanities: if we can demonstrate how Humanities-based thinking responds to the real world and provides innovative interdisciplinary solutions to a host of social challenges, then we will also begin to inspire a new generation of thoughtful, active citizens who feel a real stake in the development of their own communities.
Rory Sommers joined FHASS this fall and Anna Boshnakova asked him to tell us a bit about himself. Welcome Rory!
Rory Sommers: "One of the reasons I enjoy teaching at Sheridan so much is the diversity of our classrooms and the willingness of our students to take an active role in learning process."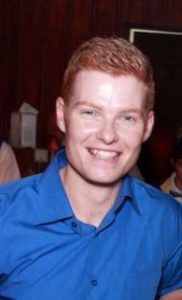 I started at Sheridan College as a part-time instructor in December 2010 and joined the Faculty of Humanities and Social Sciences on a full-time basis in August 2013.  Since working at Sheridan, I have had the privilege of teaching a range of different courses in criminology and sociology, including Introduction to Criminology, Profiles in Crime, Scams, Frauds and Identity Theft, Principles of Sociology and Diversity in Canadian Society.
In terms of my teaching approach I try to make my classes as interactive and engaging as possible.  My students play a big role in accomplishing this.
Interested in pursuing a career in law enforcement, my academic journey began at college where I received a diploma in Law and Security.  I moved on to Wilfrid Laurier University  where I completed my undergraduate degree in Criminology.  It was during my time at Laurier that I decided to switch paths and pursue a career in academia.  This led me to the University of Guelph where I completed my Masters degree in Criminology and Criminal Justice Policy.  I am currently at the University of Guelph where I am in the latter stages of my Ph.D in Sociology.
My past research has focused on homelessness in Canada and has examined the effects  that provincial and municipal policies have on homeless individuals.  Part of this research was recently featured in the edited book "Youth Homeless in Canada", a publications geared towards practitioners who provide frontline services to homeless youth.
Currently my doctoral research is examining the role that municipal by-law and by-law enforcement plays in urban rejuvenation projects.  As part of this research, I am examining the extent to which citizens are affected by the enforcement of municipal law and the social and environmental factors that influence municipal official's discretion.
Outside of work I enjoy playing hockey, golfing, fishing and spending time with my family and friends.
Sara Cumming joined the School of Social and Life Sciences this past fall. We're thrilled to have her! Anna Boshnakova asked Sara to tell us a bit about herself.
Sara Cumming: "My goal as a sociologist is to build students' critical thinking skills to help them better negotiate the world around them."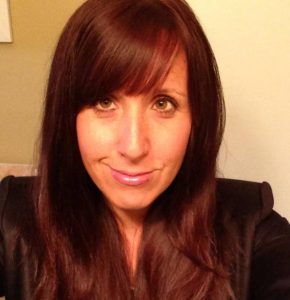 Sara Cumming comes to Sheridan with 8 years of teaching experience in post-secondary education. In her past teaching position Sara was nominated for an award for innovative teaching which recognized her zest for the process of education and her dedication to her students. Her interactive teaching pedagogy fosters an inclusive environment where students are encouraged to interact with the topics at hand in ways that best speak to their own learning strategies.
Sara's passion for teaching was inspired by her belief that knowledge is powerful and can be life altering. Her trajectory into this career was not a linear path rather a long windy road with many steep hills.  She started her first university class as a young mother and by the time she finished her Bachelor's degree in sociology she was the lone mother of two daughters.  It was during this time that Sara became enchanted with the discipline of Sociology.  The ability to link individual problems to broader public issues inspired Sara to interrogate the many types of social inequality which resulted in her obtaining a Masters in Social Justice and Equity Studies.  Sara went on to do her PhD at the University of Waterloo in the department of sociology under the social inequality stream.  She is planning on defending her PhD in the coming months.
Her doctoral work examined the lives of lone mothers residing in Toronto, Ontario, as they attempted to find employment, provide care for their children and fulfill the rules and regulations required by Ontario Works, Ontario's social assistance program. Professor Cumming's dissertation topic reflects her areas of interest as she teaches and publishes in the areas of gender, families, qualitative methods, social policy and social inequality. She has published articles on the Canadian welfare state, lone mothers' experiences receiving social assistance and lone mothers' resiliency. She has also published multiple chapters on class and inequality in introduction to sociology textbooks.
As Sara embarks on her career here at Sheridan she now has two daughters and two step-daughters who are between the ages of 12 and 19 who she credits for keeping her up-to-date with the student population.  She is currently teaching Introduction to Sociology and Human Relations at the HMC and Trafalgar campuses.  In both classes she has infused current media and technology as ways to get the students to interact with course materials in ways that speak to their everyday worlds. Sara looks forward to watching her students and Sheridan grow over the years to come.
In August of this year, Michael McNamara joined Sheridan as the new Professor of Creativity and Creative Thinking.  He brings with him a research program centered squarely on participatory design, creative problem-solving, and community engagement.  Through this work, Mike has collaborated with marginalized populations in Latin America, Canada, and several First Nations communities to develop community projects that make use of participatory design and creative problem-solving techniques.  These efforts have resulted in a number of publications, government and agency reports, and award-winning community projects such as "The Health Warriors Network" (http://healthwarriors.ca/).
Mike also brings a wealth of knowledge and experience in applied research and innovation.  Prior to joining Sheridan, Mike served as the Dean of Applied Research & Innovation at Seneca College.  He also held the position of Director, Applied Research at NAIT in Edmonton, Alberta.  In these roles, Mike helped develop strategic and operational plans and successfully leveraged several million in provincial and federal grant funding with significant R & D investments from industry and community stakeholders.  He led Seneca's Research Ethics Board and has served on numerous committees including the Seneca's Special Task Group on Experiential Learning.  He was a Board member of College Ontario's Network for Industry Innovation's (CONII), a member of the Social Enterprise Advisory for York Region's Women Centre, a member of the Society for College and University Planning, and part of SSHRC's Expert Panel for the Review of Partnership Grants.   Mike has also served as a term professor and graduate advisor at Brock University and Cape Breton University.
"My research and experience tells me that the types of innovations that underpin productivity, efficiency, and resilience in our public, private, and non-profit sectors will come directly from the creative faculties of our workforce.  I'm thrilled to be working with Sheridan faculty and staff in helping students develop and refine the creative problem-solving capabilities. I strongly believe this emphasis will give our graduates an added advantage as they navigate diverse and competitive job markets."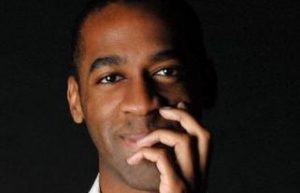 Ian Williams' poetry is being featured in the latest edition of Best
> Canadian Poetry.  His "Missed connections: Walmart automotive dept–w4m" was selected by editors Carmine Starnino and Molly Peacock. Not only that, but Ian Williams was also named on the CBC's list of Canadian writers to watch. We're watching you Ian!
Peter Grevstad answers some of the famous "Proust Questionnaire"!
"Peter Grevstad has an MA in English Literature from York University, and a bilingual BA (Hons) from College Glendon, York. He has lived and worked in the former Czechoslovakia, The Kingdom of Thailand, The People's Republic of China, The Socialist Republic of Viet Nam, and in Japan. He joined the Faculty of Humanities and Social Sciences in the School of Communication and Literary Studies in 2006, ending 14 years of travel and work abroad. He has published "The Student Writer: editor and Critic" for McGraw-Hill Ryerson (2010), and is currently working on a PhD, with a focus on multiple literacies, at Griffith University."
Your chief characteristic. Intellectual curiosity, and an engagement with world events. I've lived enough places to care about people in situations beyond our borders. I hope to encourage a similar curiosity in my students.
What you appreciate the most in your friends. Constancy, understanding, and the ability to drop everything if need be, as I'd do the same for them.
Your favourite occupation. To be a flâneur in a new city. According to an online app, I've visited 129 or so international cities. I don't read guidebooks, and rarely carry maps. I go walking and discover what ordinary travellers usually do not.
Your idea of happiness. Afternoons on My Khe (China Beach) outside of Da Nang, Viet Nam, when I'd finished teaching for the day at Da Nang University. Viet iced coffee, chao tom (shrimp porridge with fish sauce), and a bracing onshore breeze in tropical winter, with a good book on my lap.
Your idea of misery. The abject poverty, numerous disabilities caused by preventable diseases, and general desperation I've seen in developing countries. What always surprised me was that people in some of the worst situations imaginable never seemed to complain about their situations in life.
If not yourself, who would you be? The boy who declared that the Emporor had no clothes.
Your favorite prose authors. Janet Frame. Ralph Waldo Emerson. Walt Whitman. John Milton. Cormac McCarthy. Hilary Mantell. Margaret Lawrence. Voltaire. Rohinton Mistry. Ivan Klima. Josef Skvorecky. Haruki Murakami. I'm not sure how many I'm permitted to name…
Your favorite heroes in fiction. Peer Gynt. Thomas Hardy's Jude the Obscure. David Copperfield. Thomas Cromwell in Wolf Hall. V in V for Vendetta, and Achilles in The Iliad of Homer. Calliope Stephanides in Eugenides' "Middlesex". Too many to list.
Your favorite painters and composers.  Painters? Picasso. Monet. Tom Thompson. Lawren Harris. Klimt. Caravaggio. Titian. Composers? Dvorak. Bach. Josef Such, mostly because I got to listen to a recording of a symphony of his in the room in his home in Bohemia where he wrote it. And a Chinese composer who wrote "A Carter's Love Story", an unimaginably beautiful Chinese symphonic composition in the Western style.
Your heroes in real life. Educators, medical staff, and other NGO workers, who forego lucrative careers in the West for a life of helping those in need in developing countries. I worked for the UN for three years, and while I don't consider myself a hero, I do believe that everyone who is born privileged has an obligation to help the less fortunate.
Your favorite food and drink. Japanese Izakaya food. Banh xeo and Bun Bo Hue in Viet Nam. Isaan food in Thailand. Knedliky s vejcem in Moravia. A decently made burger. And local, craft beer.
The natural talent you'd like to be gifted with. The ability to master the violin without hours of grueling practice. My violin sits in its box and glares at me.
Your motto. Esse Quam Videri – To be, rather than to seem to be.