Talking the Walk in 2019
This semester saw the launch and evolution of the SRCA-funded Talk the Walk project, a social, cultural, and academic community comprised of Sheridan students, staff, and faculty who met once a week throughout the semester at Trafalgar's Centre for Indigenous Leadership and Support to eat together, learn from Indigenous knowledge keepers, and develop their academic and creative skills in a communal setting.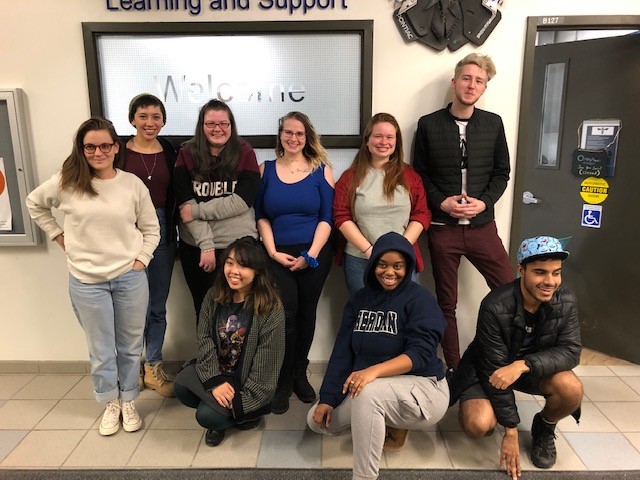 Led by Profs. Patrice Esson (Psychology and Creativity), Sarah Sinclair (Communications and Literary Studies) and Owen Percy (Creative Writing & Publishing), and Elijah Williams (Manager, Centre for Indigenous Learning and Support), student participants, student mentors, faculty, and staff met up for weekly meals, conversations with and ceremonies by Indigenous knowledge keepers, and casual study sessions focusing on scholarship and award applications. Using talk-to-text software, faculty and student writing mentors helped refine and focus student applications for bursaries and awards by forging connections between the spoken and written stories students tell about themselves, and the ways in which oral and written traditions might better complement each other in these applications.
Talk the Walk also funded the inaugural Writing/Talking/Walking Contest, which sought entries from writers of poetry, fiction, and non-fiction dealing with the general topics of reconciliation, nature, spiritual and cultural identity, social justice, and belonging. Winning entries by Creative Writing & Publishing students Mikaela Lucido, Vanessa Boulard-Patterson, Angela Paletta, and Kate Foster were then assigned to the project's Artifact Mentors who, after meals and conversations with the authors, interpreted and translated them into their medium of choice. Underscoring the importance of plurality and diversity in how stories are held, presented, and passed along, the stunning results can be seen, alongside the texts that inspired them, throughout the Spring/Summer 2019 semester in FHASS's Creativity Display Case on the first floor of the C-building at Trafalgar.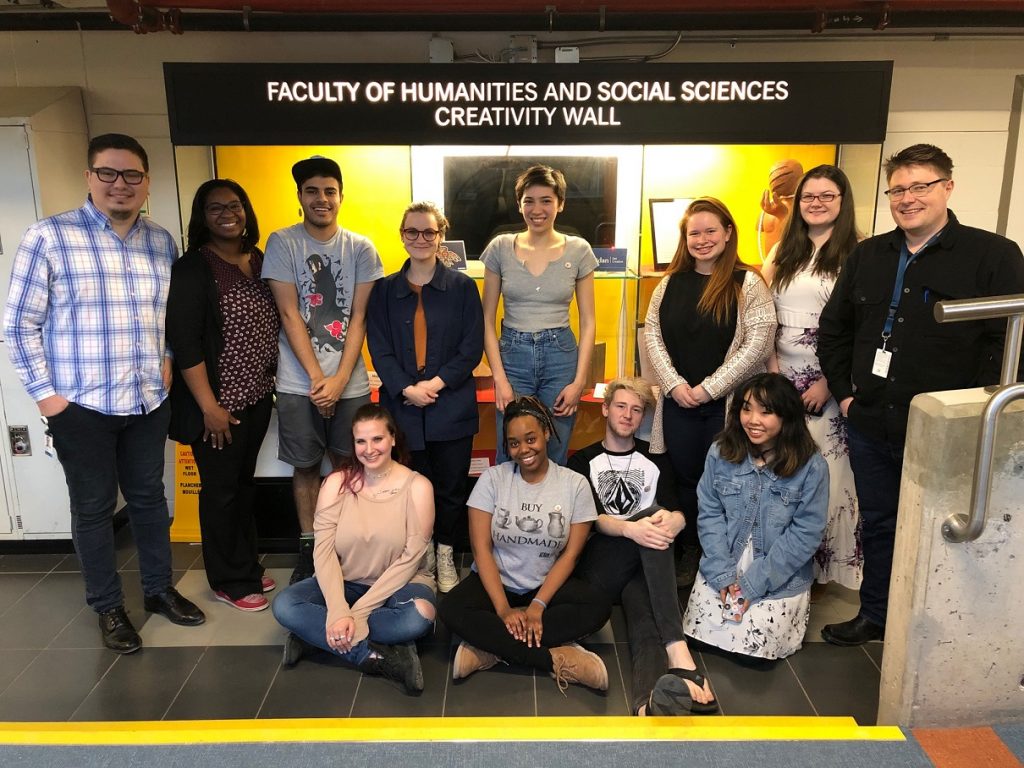 Click here to read the winning entries in this issue of Alchemy!
The organizers would like to thank the Centre for Indigenous Learning and Support for sharing their space and Indigenous Knowledge Keeper Val King for sharing her wisdom (and strawberries). Additionally, they would like to recognize the contributions of the following team members and thank them for their hard work and generosity of spirit:
Research Assistant Angela Paletta, (BA, Creative Writing & Publishing)
Writing Mentor Kate Foster (BA, Creative Writing & Publishing)
Artifact Mentor Caleb Zeiger (BA, Illustration)
Artifact Mentor Shannon Weston (BA, Craft and Design, Ceramics)
Artifact Mentor Caitlynn Bosko (BA, Craft and Design, Furniture)
Artifact Mentor Erin Roundsky (BA, Craft and Design, Ceramics)