Sheridan Reads Welcomes Waubgeshig Rice!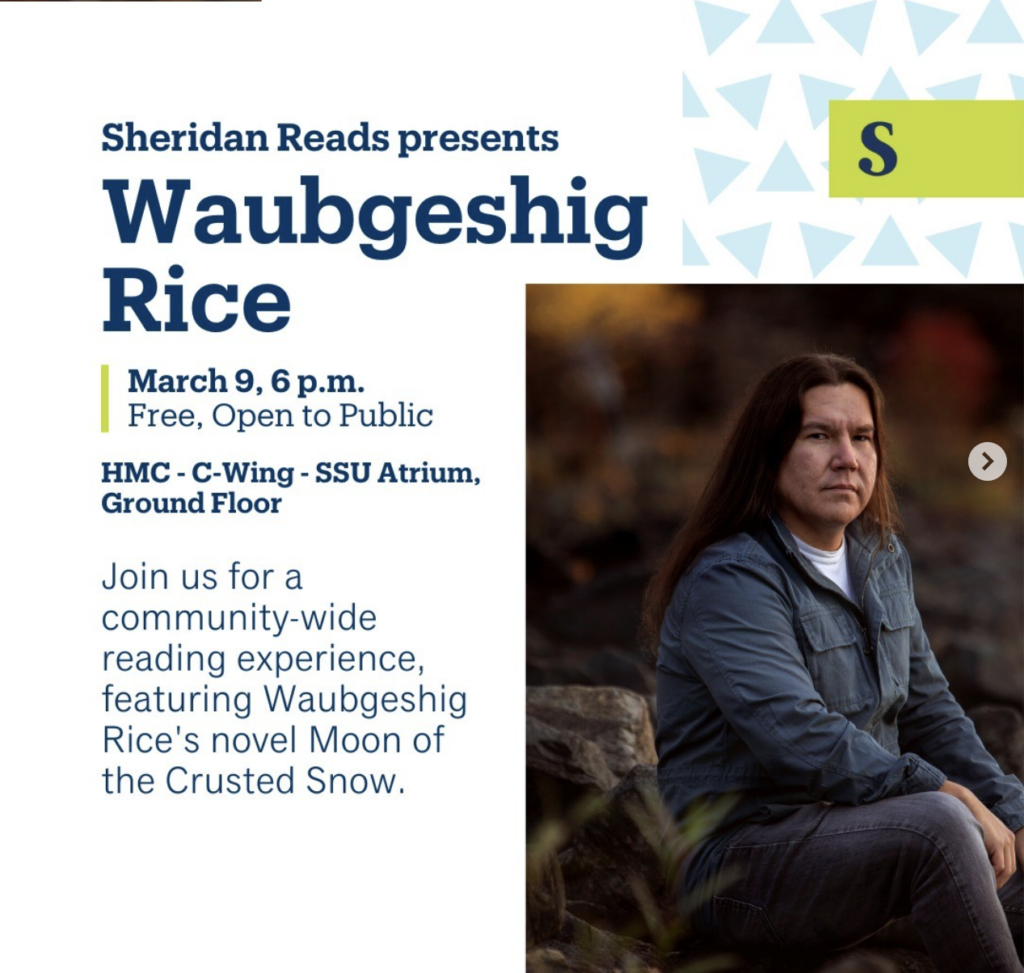 On March 9th, members of the Creative Writing & Publishing program staged an unforgettable evening of literary conversation and community. Hundreds of people gathered in the HMC Creativity Commons to listen to Waubgeshig Rice speak about his celebrated novel, Moon of the Crusted Snow. Interviewed by our own writer-in-residence, Naben Ruthnum, Rice spoke eloquently about the writing life, his many inspirations, and the complexities of decolonization within the Canadian literary landscape. Especially notable was Rice's generosity towards the steady stream of students and external community members who had questions for him after the interview—with every thoughtful response it became obvious how much Rice cherishes his audience. The interview portion of the evening was bookended by a small journal fair and book-signing in HMC's new C-wing.
The event was promoted with several writing contests and social media buzz. The steering committee thought that it would be in the spirit of Rice's novel–a work deeply concerned with community and sustenance–to operate a food drive and gather cans of unperishable goods for a local food bank. This initiative was a smashing success, and hundreds of food items were collected for The Mississauga Food Bank!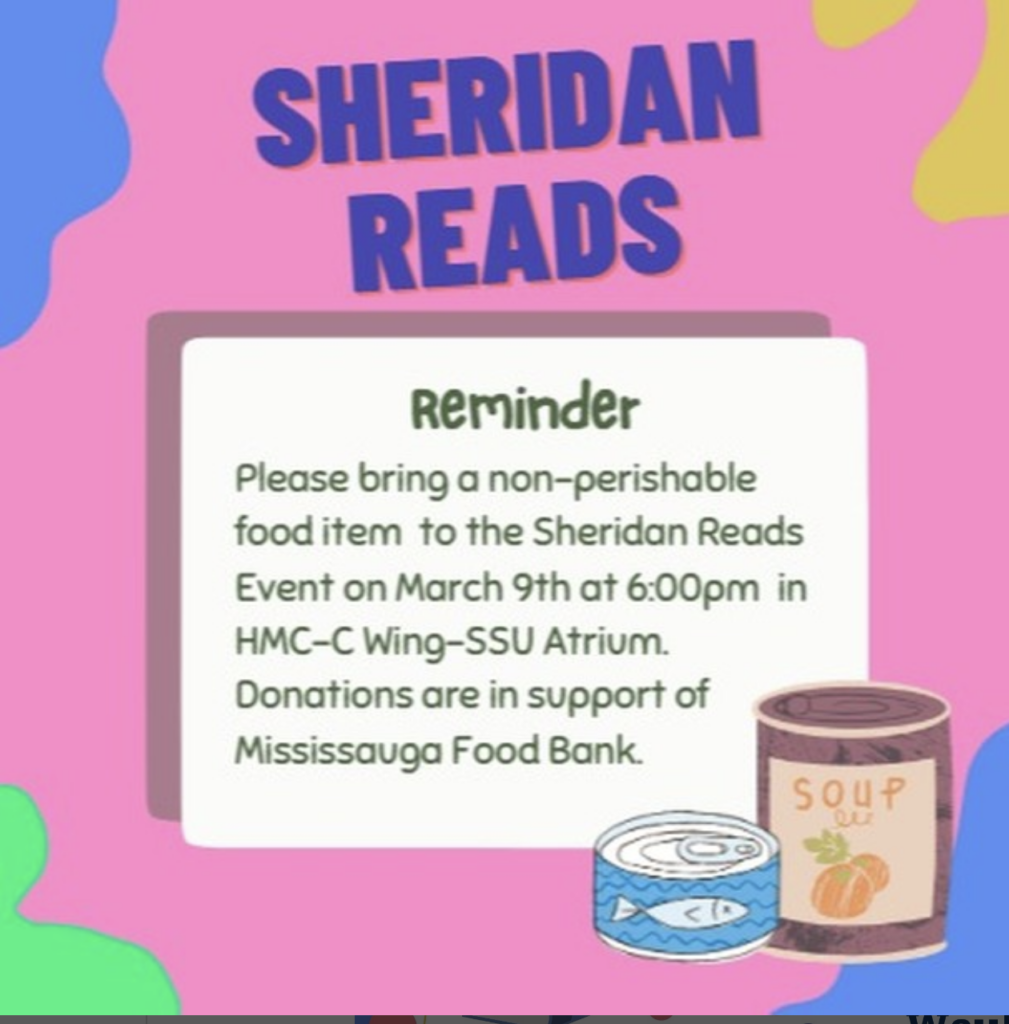 The day after the event, Rice met with almost 70 students from the CW&P degree for a Master Class session, Rice sat down with Professor Leslie Wu and 4th year CW&P student Eugénie Szwalek to discuss his process and answer questions about the writing life.
The Sheridan Reads Steering Committee, comprised of both students and faculty, deserves especial praise. Emerging from our virtual pandemic years, such events are vital—not only do they bring us together but they also attest to the vibrancy and necessity of literature in our communities.
Sincere thanks and congratulations to the Sheridan Reads steering committee:
Owen Percy, Genevieve Amaral, Jennifer Chambers, Leslie Wu, Anna Popham-Lee, Ashley Diana, Eugénie Szwalek, Madeline Rossell, Noémi Blom, Hazel Mekkattukulam, Emily Breitkopf, Monica Ledo, Julia Bortolussi, Suha Tariq, Britt Landry, Aurora Orchard, Matt Boylan, Natasha David, and Sara-Jane Carter