FHASS Faculty Deliver Creativity and Innovation to Local High School Teachers
As part of a new bilateral partnership between the Faculty of Humanities and Social Sciences (FHASS) and the Halton District School Board (HDSB), the FHASS creativity team has recently collaborated with T.A. Blakelock High School for a pair of 'home-and-home' half-day professional development (PD) workshops.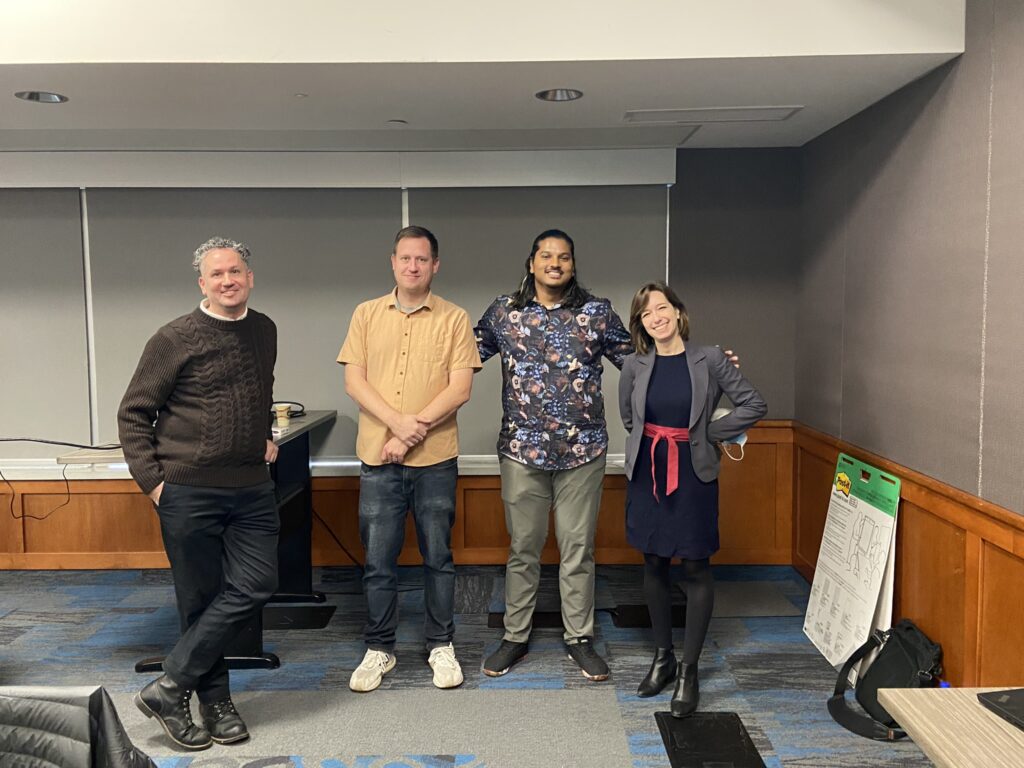 T.A. Blakelock is a local high school located at 1160 Rebecca Street—a five-minute drive from downtown Oakville. Blakelock HS already has a rich creativity and innovation culture that builds on a successful I-STEM program previously piloted at two other HDSB schools—Aldershot School and Elsie Macgill Secondary School.
The first PD workshop took place in the Conference Centre at Sheridan's Trafalgar campus on Friday November 25th, 2022, and the second in the library at T.A Blakelock High School on February 17, 2023. Eighty Blakelock High School teachers and administrators attended each workshop, and the FHASS creativity team provided the PD programming. Associate dean Genevieve Amaral, and professors Chris Ambedkar, Nathaniel Barr, Joel Lopata, and Michael McNamara delivered the first workshop, and Chris Ambedkar and Joel Lopata delivered the second.
The first workshop was a showcase and overview of the creativity and innovation programming offered by the School of Humanities and Creativity at Sheridan, and the PD included an introduction to our professors, the global context for our curriculum, an overview of our offerings and certifications, and two interactive learning activities on creativity conceptualizations. Building on the first, the second training was a workshop on ideation-centred discovery learning approaches aligning with contemporary creativity neuroscience—a research specialization of professors Barr and Lopata (see Lopata, Barr, Slayton, and Seli, 2022).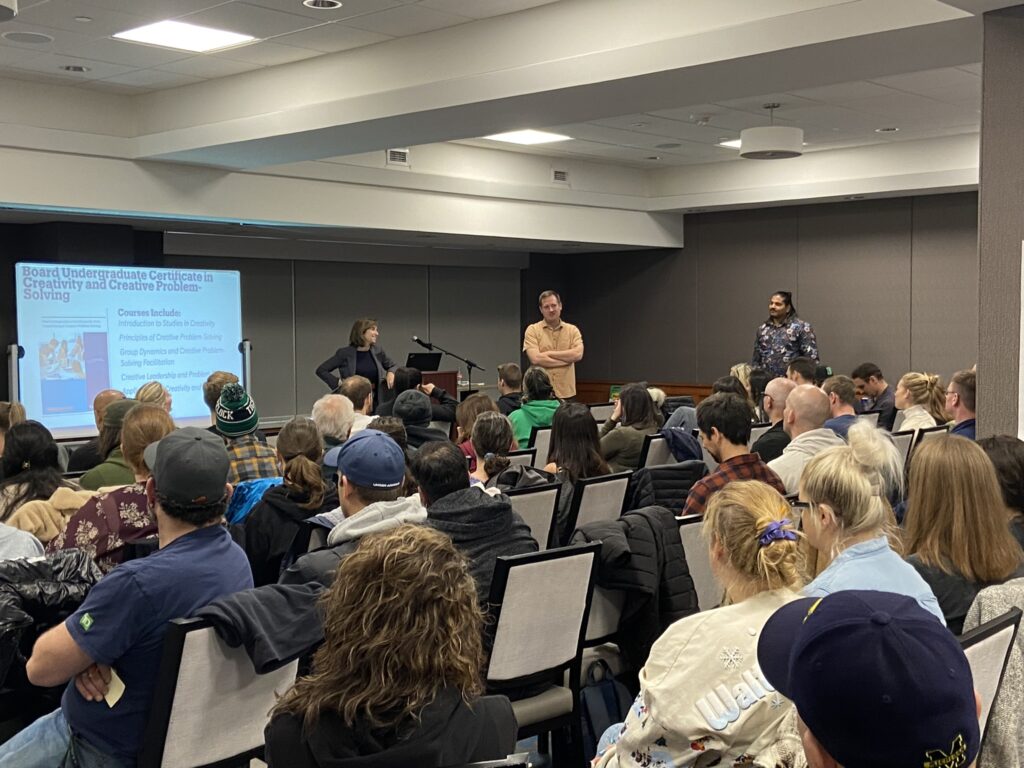 These PD workshops provided opportunities for teachers to experience hands-on group and individual creative activities that afforded complementary opportunities for thought-provoking discussions on the implementation of creativity in lessons. Building on their existing pedagogical knowledge, the participating educators benefitted from our faculty's expertise and from our interactive approach to creativity education. Further, the PD helped support teachers towards personalizing and differentiating instruction for their students through critical and creative pedagogies. In the following week, Blakelock principal Paul Dawson shared that several teachers had applied the interactive activities they experienced with us in their own classes—a high form of educational 'kudos'.
The School of Humanities and Creativity in FHASS is committed to supporting T.A. Blakelock and the HDSB's integration of Creativity and Innovation education into their curriculum, and to building stronger ties between local high schools and Sheridan College. Future plans include bringing Blakelock students to Sheridan for Creative Methodology Days, and ongoing collaborations with our BUC and PACRE programs. We also aim to expand this model to other local school boards, as Ontario's Ministry of Education increasingly acknowledges the importance of supporting students' "transferable" creativity and innovation skills.
Congratulations to all involved faculty and staff!