Meet Suzanne Soares (ESL Program Manager)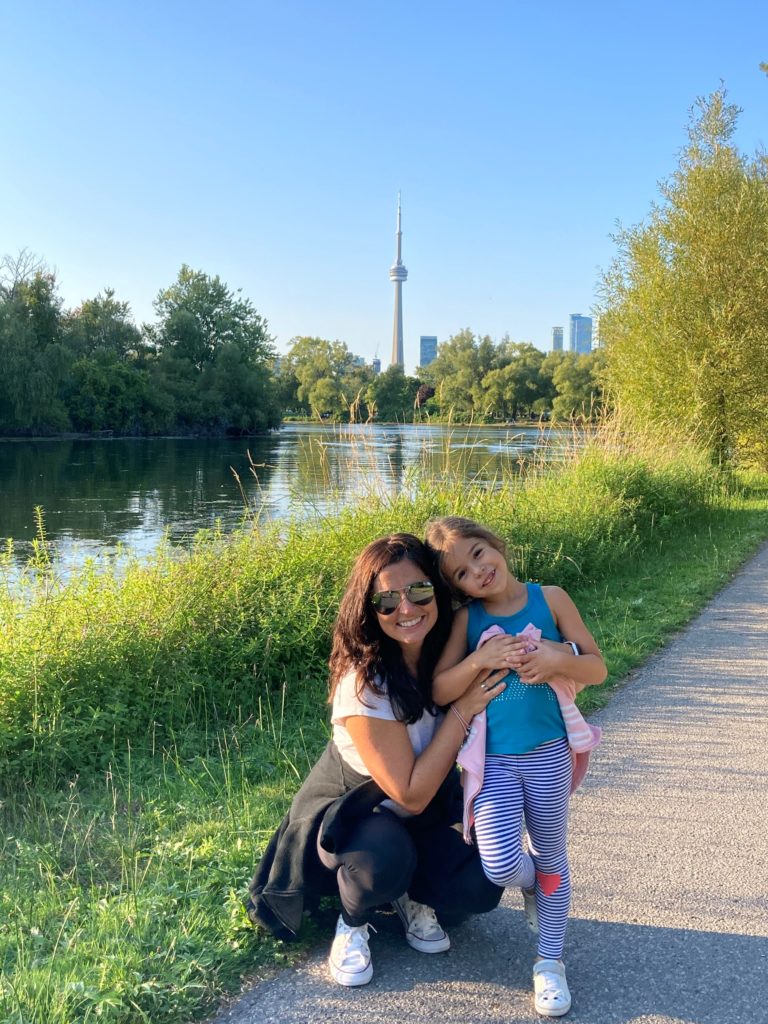 Suzanne was born and raised in southern Brazil, where she started her career as an English language teacher. Suzanne moved to Canada in 2001– first to Alberta, then to Ontario in 2008. Suzanne continued teaching English as a Second Language and started getting a taste for leadership roles by becoming ESL curriculum lead in the schools where she taught. In 2009, Suzanne took a full plunge into management by becoming a Program Director at ILSC Toronto, a private language school, and has continued in administrative roles since. Suzanne took a break in 2017 to go back to the post-secondary classroom — always with English language learners — including in the ESL Program at Sheridan. In January 2020, Suzanne came back to Sheridan as the ESL Program Manager.
Besides her love for teaching and learning language, Suzanne also enjoys salsa dancing and singing. Currently, Suzanne can't do either of those in person, so she's been keeping up with her hobbies by dancing or doing karaoke at home with her daughter Sophie.
Suzanne Soares answers Alchemy's Proust Questionnaire:
Most important lesson I learned in kindergarten: By the time I started school, I was already reading, so I never went to kindergarten. But if I had, I might have learned earlier in life the importance of being in the moment. Kids are much better at that!
Most important lesson I've learned this year: After the pandemic, I learned how important it is to have the physical company of friends and family, to be able to go to a restaurant any time I want, or get on a plane and go somewhere, or walk into a store or take your child to school without having to wear a mask! There is so much we take for granted and need to be grateful for.
My favourite qualities in a student: Willingness to face ambiguity. Learning is messy at times and requires resilience. We need to be able to go with the flow and trust the learning process.
My favourite qualities in a teacher: Willingness to face ambiguity! And willingness to keep learning. That's imperative in an educator. If we want to truly motivate students, we have to lead by example.
My idea of complete misery: Sitting in traffic – working remotely for the past few months has had its advantages!
In my opinion the secret to success is: Understanding that it is a journey, not a destination. And celebrating all the small victories.
The word/phrase/expression I overuse in life: "It is what it is" – not in a hopeless kind of way. I totally believe in it! A friend of mine always says that life happens. Struggles happen, sometimes there is no way around them. But pain is optional. It's up to us to choose how we face adversities.
If I weren't a teacher/administrator I'd be: A singer in a salsa band!
My favourite food/meal and drink: I love food, so I can't choose. But if I have to choose, I'll say a good Brazilian feijoada. My favourite drink depends on my mood. But I love beer!
My favourite singer/musician and song: I listen to a lot of Latin beats and rock. But lately I've been enjoying anything by LP – "Lost on You" is my favorite.