Meet Professor Robert (Bob) Tiegs (Public History)
Overall, I am a person who likes to laugh everyday and not take myself too seriously. I grew up in the middle of nowhere in the United States, in a town where my friends and I largely had to make up our own fun. I think this upbringing helped develop my sense of creativity, and that is what I try to bring to the classroom. I try to develop activities and assignments that allow students to be creative and play around with ideas.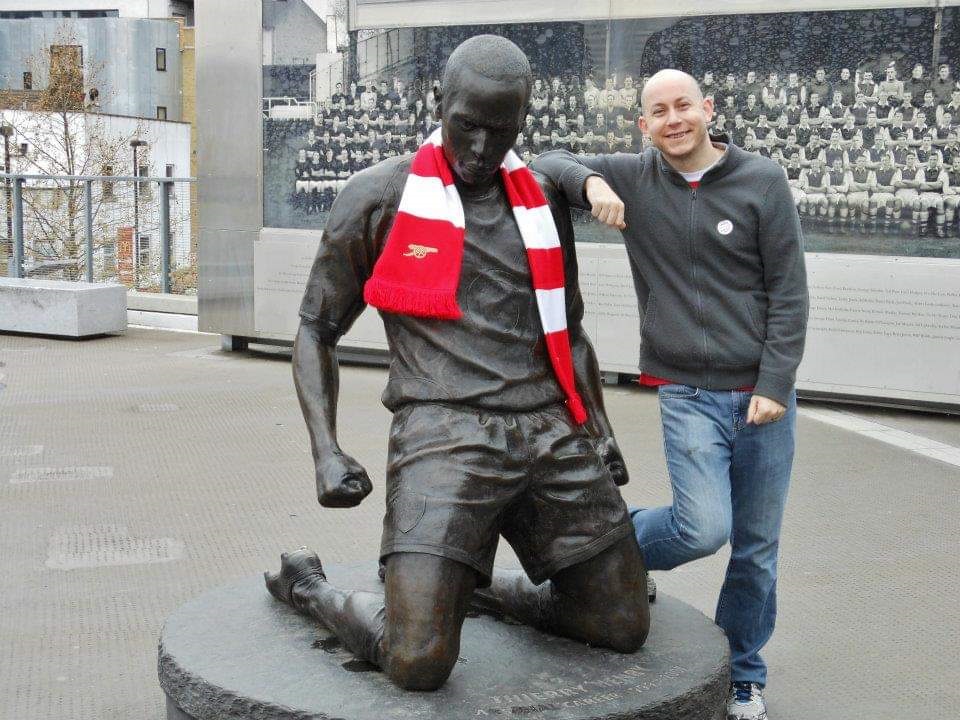 In terms of professional focus, I am an environmental historian who focuses on the use of floods for military purposes in the Netherlands. Similar to my teaching approach, I like to explore the topic from different perspectives, and play around with it, meaning that my publications and projects can vary considerably.  I have published works on the history of technology, memory/commemoration, and have created digital history projects such as interactive maps which demonstrate the scope and scale of military floods in the Netherlands.
Just as my professional interests have wandered, so too have I. My last great journey was immigrating to Canada six years ago. My wife is Canadian, and she made the more compelling argument about where we should settle. I moved to Southern Ontario in May 2013, saw a job posting for part-time teaching at Sheridan in June, taught my first course that fall, and have been here ever since. This fall is my first semester as a full-time faculty member, and I couldn't be happier.
Bob Tiegs answers Alchemy's Proust Questionnaire:
Favourite virtue: Humour.
Most overrated virtue: Maybe it is more of a skill, but multi-tasking is definitely overrated.
Most important lesson I learned in kindergarten: I can tell you what I didn't learn: patterns. For that reason, I actually failed kindergarten and was placed in a nebulous grade called "junior first" with about six other kids. The only thing I really remember from that grade is watching a lot of Sesame Street.
Most important lesson I've learned this year: It is okay to be happy in the moment and ignore those "I'll be happy when" thoughts that creep into my brain. I can still have goals I am striving towards, but it is okay to be simultaneously content where you are and be working on improvement.
My favourite qualities in a student: Openness.
My favourite qualities in a teacher: Storytelling.
My idea of perfect happiness: Laughing so hard you cry.
My idea of complete misery: Listening to celebrity gossip.
In my opinion the secret to success is: Support.
My favourite quotation, motto, or phrase: "Not all who wander are lost."
The word/phrase/expression I overuse in life: "How can we avoid fighting next time?" (to my three-year-old twins).
The word/phrase/expression I overuse in the classroom: "Sort of."
If I weren't a teacher I'd be: An actor who plays a teacher…just kidding.  I'd probably be a sports statistician.
The talent or skill I wish I had: An ear for music.  I was actually booed off stage at a karaoke bar once.
A country/place I'd like to visit: New Zealand to walk the Lord of the Rings Trail.
My favourite historical, literary, or cinematic character(s): Snape (Harry Potter), Michael Scott (The Office – US), Burt Farlander (Away We Go).
My least favourite historical, literary, or cinematic character(s): Jubliee (X-Men).
My favourite food/meal and drink: Enchiladas and Coffee.
My favourite painter/artist: Jacob van Ruisdael and Frans Hals.
The most embarrassing song/album in my iTunes or music collection: All of it.
My guilty TV/film/gaming pleasure: Murdoch Mysteries and Trailer Park Boys.