Meet Prof. Mahak Jain (Creative Writing)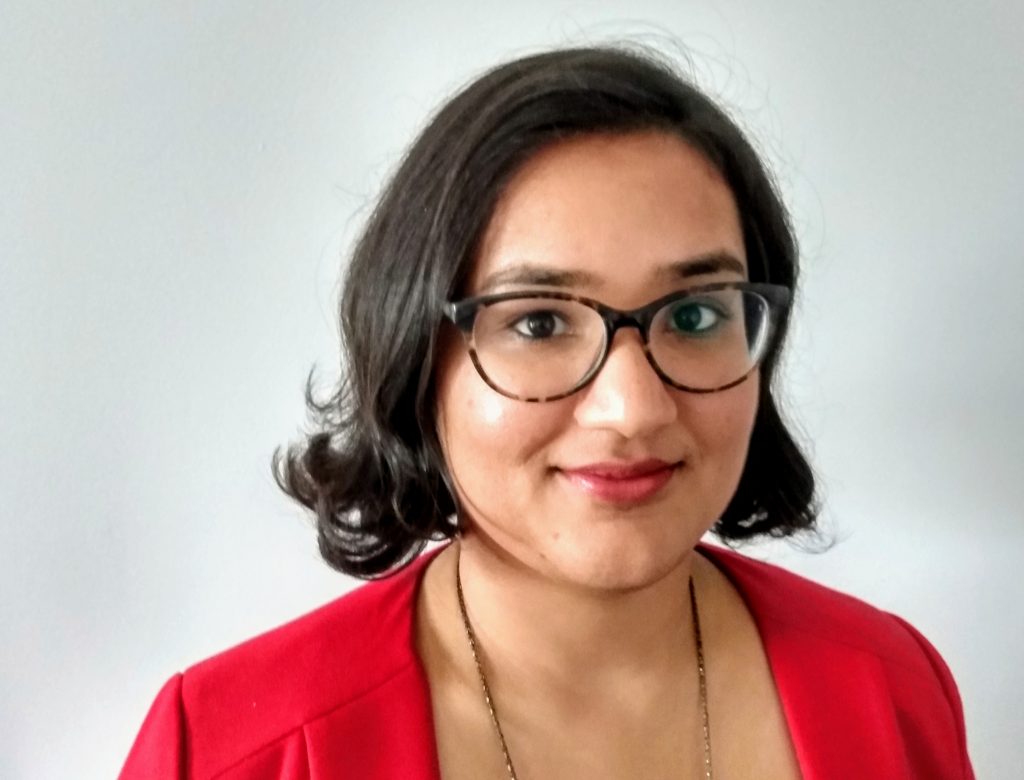 Mahak Jain is a Professor of Creative Writing in the Faculty of Humanities and Social Sciences. She is the author of the picture book Maya, which was a CBC Best Book of the Year, a Kirkus Best Book of the Year, and winner of the South Asia Book Award. She completed her MFA in Creative Writing at the University of Guelph and has received scholarships from the Sewanee Writers' Conference, the Banff Centre for Arts and Creativity, and the Community of Writers at Squaw Valley. She is also the recipient of artists' grants from the Vermont Studio Center, the Canada Council for the Arts, the Ontario Arts Council, and the Toronto Arts Council. Her short fiction has been longlisted for the Journey Prize and appeared in literary magazines in Canada and the United States.
Mahak is a host and organizer of the Emerging Writers Reading Series, the only reading series in Toronto that features professionally serious writers who have not yet published a book. She was previously the Program Administrator for the University of Guelph's Creative Writing MFA program and the Managing Editor at Owlkids. She continues to edit select books for publishers and individuals.
She has taught creative writing for the University of Guelph, Toronto Public Library, and Inkwell Workshops. She believes that while writing is a solitary activity, a writing classroom provides students a special opportunity to learn from each other and ultimately gain a better understanding of their own identities as writers. Students are encouraged to build community in the classroom and practice empathy, in her opinion the most important tool in a writer's toolbox.
Mahak was born in Delhi and grew up in Dubai, Massachusetts, New Jersey, and Montreal. She currently resides in Toronto, where she is a proud bandwagon fan of the Toronto Raptors.
Mahak Jain answers Alchemy's Proust Questionnaire:
Favourite virtue: Tenacity.
Most overrated virtue: Diplomacy.
Most important lesson I've learned this year: Sleep on time.
My favourite qualities in a teacher: Patience and compassion.
In my opinion the secret to success is: Committing to failing frequently and often.
My favourite word: I really like the word "always" only because I enjoy writing it in script. I love all the loops!
If I weren't a teacher I'd be: A fiction editor.
My favourite historical, literary, or cinematic character(s): Janie from Their Eyes Were Watching God by Zora Neale Hurston.
My guilty TV/film/gaming pleasure: The Mummy (1999).