Meet Elizabeth La Cavera (Program Support Specialist)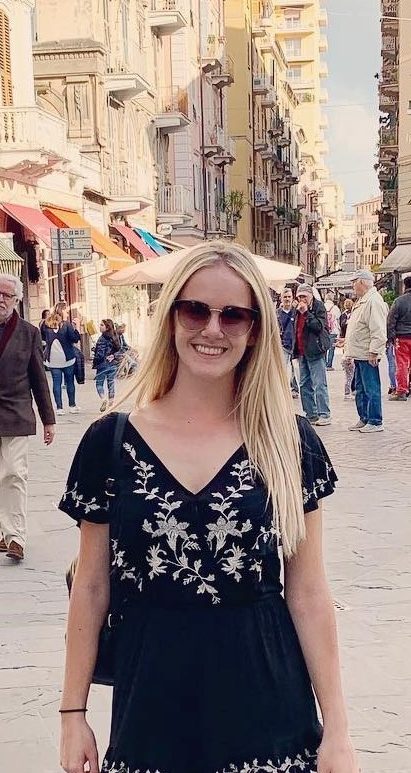 Elizabeth graduated from Sheridan's Marketing Advanced Diploma program and is currently pursuing her degree in Marketing Management at Sheridan. She has over 6 years of experience working at Sheridan within departments such as Financial Aid, Recruitment, Contact Centre and Alumni. Elizabeth enjoys working alongside students both on a personal level as well as on an educational level through their time here at Sheridan.
Elizabeth is an extrovert who thrives when she is around people. She enjoys travelling and experiencing new things with her family and friends. Family has always been one of the most important parts of her life, and she looks forward to someday creating a family of her own. She is currently planning her dream wedding with her fiancé, Victor, and is loving every minute of it!
Elizabeth La Cavera answers Alchemy's Proust Questionnaire:
Favourite virtue: Honesty and empathy.
Moment in my life I'd like to re-live: My fiancé Victor proposing in Monaco.
My idea of perfect happiness: Healthy and happy family.
My favourite quotation, motto, or phrase: "You'll never know unless you try."
The talent or skill I wish I had: The ability to speak Italian.
A country/place I'd like to visit: Greece.
My favourite food/meal and drink: Fajitas and strawberry daiquiris.
My guilty TV/film/gaming pleasure: All reality TV.