Jennifer Chambers's Research Project Wraps up a Great Year!
Jennifer Chambers SRCA-funded research project, Everybody's Got a Story, wrapped up at the end of the semester with over 60 stories from a diverse range of students, staff, and faculty across Sheridan.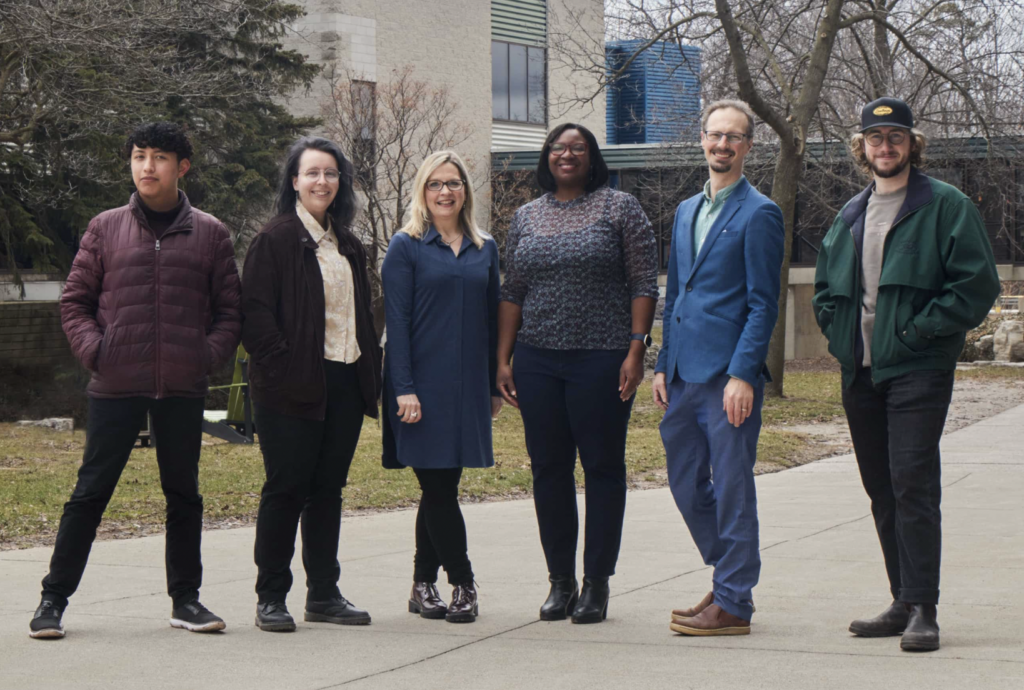 This project enlisted the help of FHASS Professors Glenn Clifton and Patrice Esson (currently Associate Dean in FAAD), and employed five dynamic student Research Assistants: three students from the Bachelor's of Creative Writing & Publishing as Interviewers/Writers: Hazel Mekkattukulam, Alya Somar, and Eugenie Szwalek; a photographer, Nolan Brinson; and, a digital designer, Jaime Velazquez Loza.
Modelled on Brandon Stanton's Humans of New York, the project trained student Research Assistants to interview members of the Sheridan community, eliciting personal stories with the aim of fostering community between students, faculty, staff, and alumni who have been isolated during the pandemic.
As Chambers puts it: "In the background of this pandemic year, the Everybody's Got a Story project set out to embrace diversity and foster a spirit of inclusion at Sheridan. We always hoped that by sharing stories, they would evoke empathy and build community connections. Who knows? You might realize that the person you sat next to in class, or that you dealt with at Admissions, or heard from at the front of your class has something in common with you, or maybe someone shared a story that becomes a conversation-starter. We have so much to learn from one another."
.
The project will likely have a continuing life in further iterations, but it's a striking achievement in its current state. You can see the digital map and read the stories at everybodystory.ca