Professor Nataly Shaheen Publishes in Malahat
FHASS Professor Nataly Shaheen (ESL) has been hard at work on a forthcoming memoir called Lost in Them. This Winter, a chapter of the memoir entitled Ali-Mohammad was published In The Malahat Review.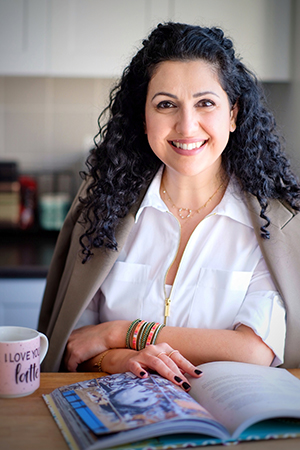 Nataly was interviewed by The Malahat's Serena Lukas Bhandar about her process and the experiences that generated the memoir. She described the project:
My memoir is an exploration of a deep sense of alienation rooted in a dysfunctional parent-child relationship set to the backdrop of the Lebanese Civil War…. My memoir speaks of the journey I am taking to un-erase myself. It is about finding my voice that asserts my right to exist.
The recent issue of The Malahat Review is available at the HMC library. You can read Nataly's interview here, and an excerpt of Ali-Mohammad here.
Congratulations Nataly!