Patsy Marshall's Students use CPS to Tackle Elder Food Insecurity
Patsy Marshall had an amazing team of students in her Principles of Creative Problem Solving (CPS) class during the Summer of 2021!
This team applied the CPS FourSight Model, developed by Dr. Gerard Puccio, to a selected challenge relating to food security at Knox Heritage Place, in Oakville.
Various divergent and convergent thinking tools were applied to the challenge. Students completed booklets to address each stage of the model: Clarify, Ideate, Develop and Implement. They reflected on each stage, indicating what went particularly well, what were the challenges, and how they would use the CPS FourSight model in their careers and personal lives.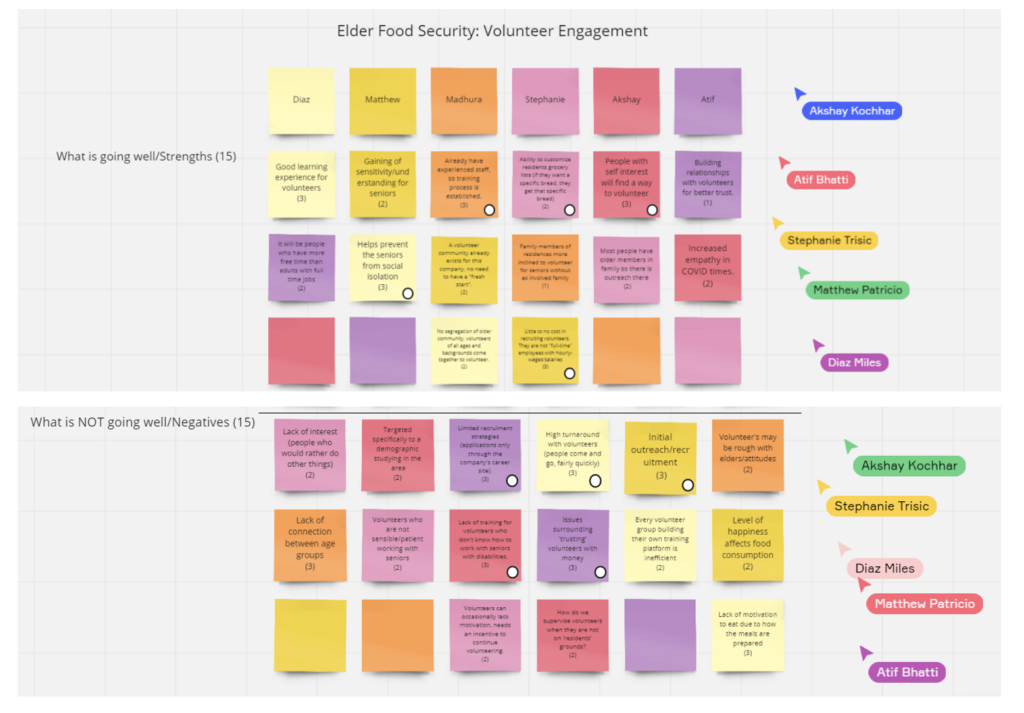 Sheridan's Centre for Elder Research was involved in identifying the challenges, and the team is grateful to Leigh Hayden (Project Coordinator) for her dedication and enthusiasm, as she communicated with Melissa Zentner at Knox Heritage Place to obtain pertinent details.
Students presented their innovative solution and an action plan as a pitch in the last class to enlighten us on the results of their creative problem solving project. Glad that our students are so engaged!
You can check out their work, here: