Home Suite Hope Seeks Holiday Donations!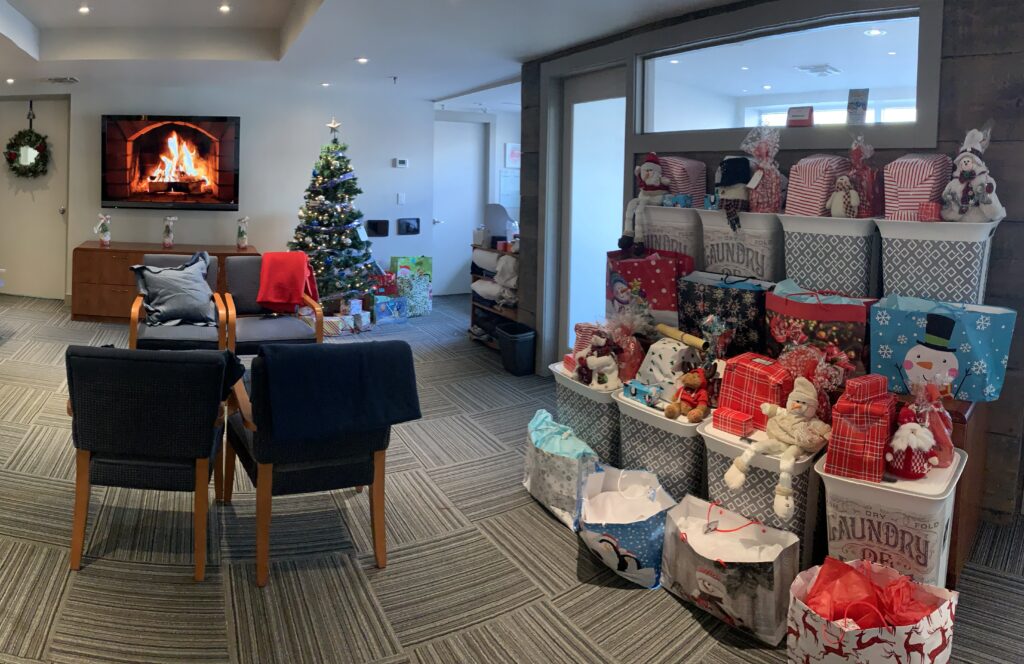 It's that time of the year again! We are excited to share that the Hope 4 Holidays campaign for the 2021 holiday season is now underway! Hope 4 Holidays connects Home Suite Hope single parents and their children with the community, through the spirit of giving.
Home Suite Hope is a not-for-profit that works in partnership with Sheridan to help homeless, single mother-led-families break the ties of generational poverty.
For 7 years, FHASS sponsored all of the mothers by providing them with personal pampering gifts. Throughout the pandemic, FHASS faculty sponsored families and donated cash to Professor Sara Cumming to shop for all the remaining families.
Would You Like to Get involved this year? You can:
Sponsor a Family: We have 29 families we are serving! Purchase items on their wish lists to assist them through the holiday season.
Donate Household & General Items: Sometimes it's the everyday items that take up a large chunk of a monthly budget. Help offset those costs for a family by donating everyday essentials such as personal hygiene products, household and cleaning items, first aid supplies, or kitchen products.
#GivingTuesday: Join in on the movement November 30, 2021 by considering donating funds for gift cards or giving unused gift cards.
Transfer Money for the HSH team to shop izabel@homesuitehope.org. Remember to put your contact information and H4H in the memo for immediate tax receipts.
If you would like to participate in this year's Hope 4 Holidays, contact Catherine at
cvillasenor@homesuitehope.or

g