Meet Prof. Diana Catargiu (ESL)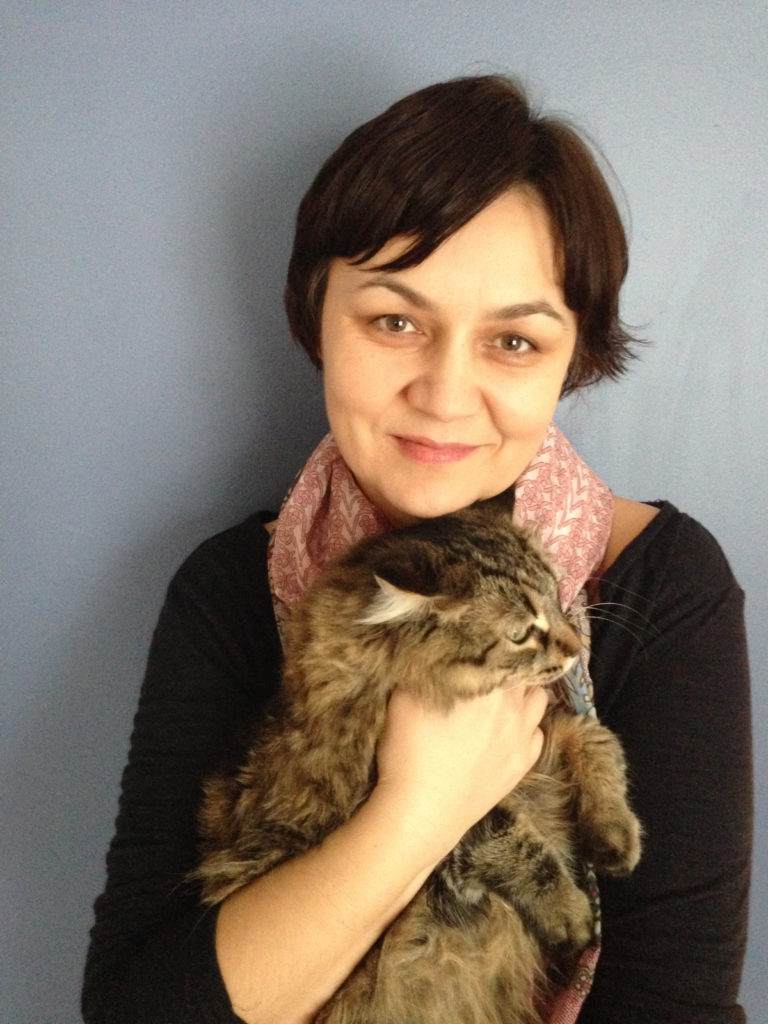 Diana Catargiu has a Master's Degree in English Literature and a TESL Ontario Certificate. She has extensive experience in working as a teacher, and also as a translator and interpreter of English and Romanian. Diana has been teaching at Sheridan College for fourteen years and joined the ESL Department in January 2020. She is currently enrolled in the Creative Writing Certificate program at The University of Toronto and is laboring – with love – over a collection of short stories. She won the $1000 Penguin Random House Student Award for Fiction in 2019 and was longlisted for the CBC Non-Fiction Award in 2020.
Diana Catargiu answers Alchemy's Proust Questionnaire:
Most important lesson I've learned this year: Wonderful things happen even in the worst of times.
My favourite quality in a student: Curiosity.
A moment in my life I'd like to re-live: Jumping on a trampoline at 1:00am during the midnight sun in Oslo.
My idea of perfect happiness: Plenty of time to read and write – preferably in my red hammock in a remote village in North-East Romania.
My favourite word(s): I have three: "garlic," "serendipity," and "bramble."
My favourite quotation, motto, or phrase: I heard this on a CBC Radio interview a while ago, but I can't remember who said it: "If you've never failed, you're not trying hard enough."
The expression I overuse in the classroom: "Easy-peasy."
If I weren't a teacher I'd be: A librarian.
The talent or skill I wish I had: I wish I could play the piano.
My favourite literary character(s): Jozef Pronek from Nowhere Man by Aleksandar Hemon. This is the first book I read when I immigrated to Canada, and I was Jozef Pronek.
My favourite food: Latkes made by my late grandmother.
One of my favourite painters/artists: Antoni Gaudi.
One of my favourite singers/musicians: An Icelandic band called Sigur Ros.
My guilty movie pleasure: Love Actually.