Meet Student Advisor Erica Dean (General Arts & Science and Pre-Health)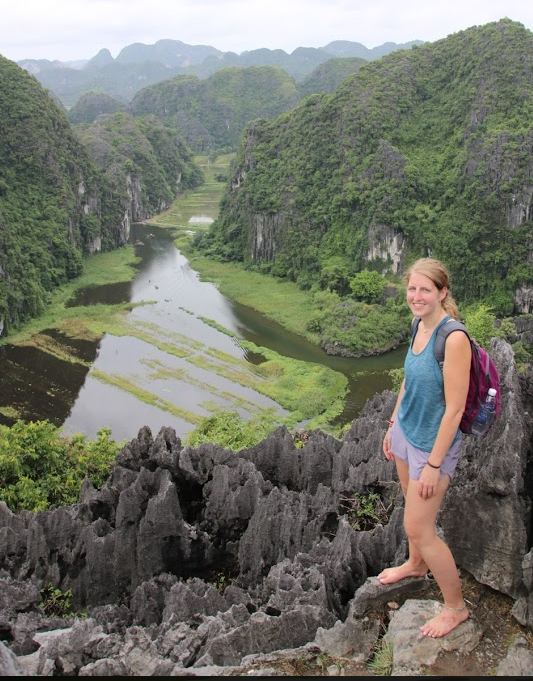 Erica is delighted to be the Embedded Student Advisor for the General Arts & Science and Pre-Health Science programs in the Faculty of Humanities & Social Sciences in partnership with Student Advisement. Erica started at Sheridan in 2015 as a Student Success Officer in Student Advisement and joined FHASS in 2017 on secondment. Since this time, she has been drawing on her passion and expertise in developmental advising to provide guidance and support to students; supporting their holistic development as they transition in, through, and beyond their experience at Sheridan. Erica obtained her B.A. in Psychology at Western University where she studied maternal attachment, a B.E.d/ECE from Windsor University and Lambton College; and is currently working on a Career Development Practitioner post-grad at Fanshawe College.
When not at Sheridan, Erica enjoys travelling, cycling, being outdoors, needlepointing, and spending time at the cottage.
Erica Dean answers Alchemy's Proust Questionnaire:
Favourite virtues: Empathy, patience, courage and respect.
Most important lesson I learned in kindergarten: Sharing is caring. Never leave anyone behind.
Most important lesson I've learned this year: Every obstacle you've had in your life shaped you into the person you are today.
My favourite qualities in a student: Curiosity and self-advocacy.
My idea of perfect happiness: At the cottage sitting outside by the water with a fire burning and a glass of wine and good book in hand.And 1 or more of the following:
My favourite word: Smorgasbord.
My favourite quotation, motto, or phrase: "Believe in yourself and all that you are.  Know that there is something inside you that is greater than any obstacle." — Christian D. Larson
The talent or skill I wish I had: The ability to fly.
A place I'd like to visit: Indonesia (trip last year got cancelled due to the earthquake).
On my bucket list: Visit every continent (4 down, 3 to go).
My favourite food/meal and drink: Anything Thai. Popcorn and wine. A good barbecue.
My favourite artist: Monet.
My favourite singer/musician and song: Dave Matthews Band.