Updates from the ESL Program
The ESL Club
The ESL Club has been busy offering all kinds of online and in-person activities to our students. Some of our activities for Fall 2022 include a very successful Welcome Back event at the HMC Campus, Communication and Writing clinics that happen weekly on the SLATE Virtual Classroom, an in-person Improvisation Workshop, and an in-person Creative Writing Workshop delivered in collaboration with the Stories of Home project. We are also hard at work planning the ESL Student Forum, where students will hear some personal stories of success and learn information about Sheridan post-secondary options, as well as some job-searching tips after they graduate from ESL.
A special thank-you to professors Maryse Prazuch, Alexandra Fejer and Thomas Nittoly for helping us organize and deliver the ESL Club activities.
Update by Suzanne Soares, ESL Program Manager

The Stories of Home Project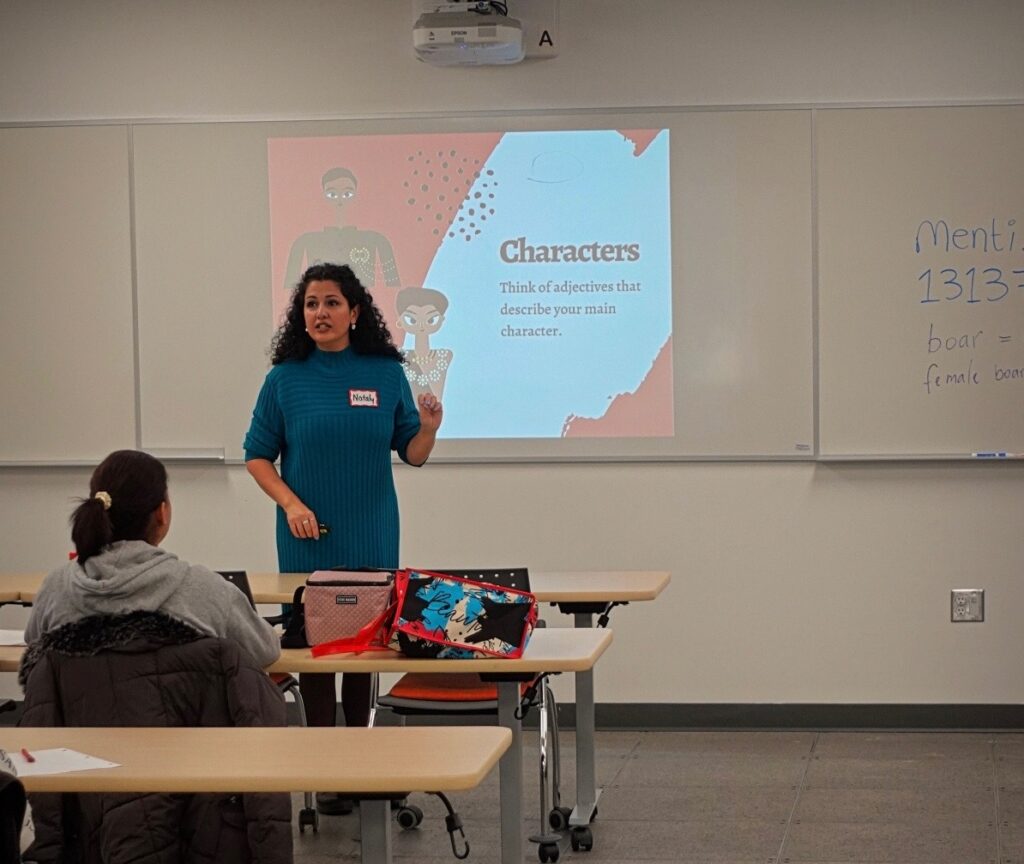 The Stories of Home team has been hard at work since mid-spring. We obtained our Sheridan Research Ethics Board (REB) approval at the end of June, right before the REB committee went on vacation. This allowed us to hire our first research assistant, Kawther Ramadan, who – at the time – was a student in the Journalism program at Sheridan. Kawther did her co-op with our project, and her main tasks were to set up the Stories of Home website and to interview participants. She graduated successfully this fall and was the Journalism program valedictorian.
We have recently hired our second research assistant, Mehmet Oner, who is a current student in the Journalism program at Sheridan. Mehmet's role is to work on building the website and interview new participants.
Both Kawther – who is originally from Egypt – and Mehmet – who is originally from Turkey – were ESL students before being admitted to the Journalism program. In addition to their expertise and professionalism, their experience as journalists in their countries of origin and their first-hand knowledge of the immigrant journey are big assets for the Stories of Home project.
The team has been meeting with participants to collect and edit materials for the website: written pieces, audio and video recordings, and different types of illustrations. In addition, we ran two in-person workshops at the HMC campus: the first one as part of the ESL Welcome Back event in September, and a Writer's Workshop in November. Our next in-person event is going to be a Calligraphy workshop, where – in addition to learning calligraphy – participants will get the opportunity to share the story of their names. For more details about the project and how to get in touch with the team, please see our call for submission below.
Call for Submissions: Stories of Home
Is there a place, a picture, a song, a smell, a recipe that reminds you of home? Can you think of a moment that changed your life story forever? Do you have a story of home to share? If so, it would be an honour to hear it!
The Stories of Home team – a team of faculty, staff and students from the Sheridan ESL and Journalism programs – is inviting all current and former ESL and TESOL Plus students, faculty and staff to share their stories of home. These stories can come in many forms – in essays, stories, poetry, translations, spoken word, food recipes, illustrations… anything that you'd like to share that reminds you of home. These pieces will be collected and published on the Stories of Home website – a public website created by the Stories of Home team to share the beauty, diversity, and richness of our ESL and TESOL Plus community. The Stories of Home website will go live in spring 2023.
Participation in this project is completely voluntary. The Stories of Home team is going to work with the participants one-on-one remotely (via Microsoft Teams) in order to help them create and edit the piece(s) for publication.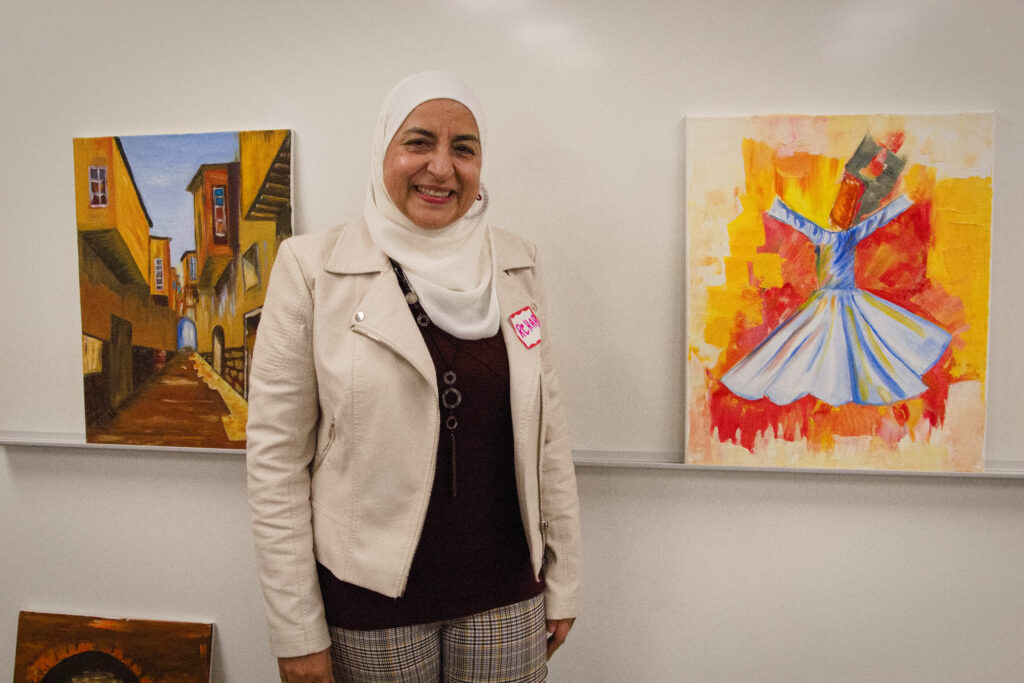 If you are interested in sharing your stories, please complete this Expression of Interest form. The Stories of Home team will connect with you to let you know of next steps. For more information, contact us at storiesofhome@sheridancollege.ca.
The Stories of Home Team:
Cheryl Vallender – Journalism Professor and Program Coordinator
Daniela Claudia Cirip – ESL Professor
Diana-Crina Catargiu – ESL Professor and Academic Advisor
Kawther Ramadan – former Research Assistant and Journalism graduate
Mehmer Oner – Research Assistant and Journalism student
Nataly Shaheen – ESL Professor
Sara Machan – ESL Professor Suzanne Soares – ESL Program Manager