From the Dean's Office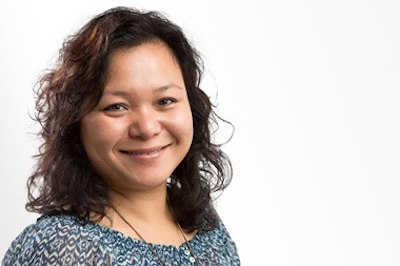 Dear Colleagues,
Happy Spring! Spring begins when the dullness of life is infused with a kaleidoscope of vibrant colours of flowers, insects, birds, and small animals who make their homes in our backyards. I am thrilled to welcome you to another extraordinary issue of Alchemy, which centres around the theme of Home.
Home is wherever you lay your hat down and grow roots. Home is where you feel welcomed, loved, and cherished. Home is when you find inner peace and confidence in who you are. Home is dancing like no one is watching you. Home is where you have been and where you are journeying to. I invite you to brew a cup of chai and read what we have in store for you: Stories of Home curated by Nataly Shaheen, Diana Catargiu, Claudia Daniela Cirip, Sara Cordeiro Alexandre, and Suzanne Soares; the unveiling of the Everybody's Got A Story project by Jennifer Chambers; an interview with Nataly Shaheen in the Malahat Review; Selina Tomb's ice-skating competition in the World Master's Games in Austria and teaching in the "Active for Life" program; Mahak Jain's book launch of Bharatanatyam in Ballet Shoes; my article titled, Home is where I am; some remarkable prose by our very talented Creative Writing & Publishing students; and the welcoming of our newest members to our FHASS home.
Once again, a huge thank you to our incomparable Alchemy team for pulling out all the stops to create this issue despite the frenzy of this past semester. I hope the stories we share inspire you to reminisce and reflect on what Home means to you and how we could all bring Home to everyone we meet.
All my best,
Stephanie Samboo
Interim Dean, FHASS