Alya Somar: CanLit Makes Me Nervous
Nonfiction by CW&P Student Alya Somar
The first time I walked into my 'Fundamentals of Publishing' class, my professor said that the publishing industry was dominated by white women. My mind immediately went back to my program orientation, where I sat in a sea of white women and felt myself steel against unfamiliar territory.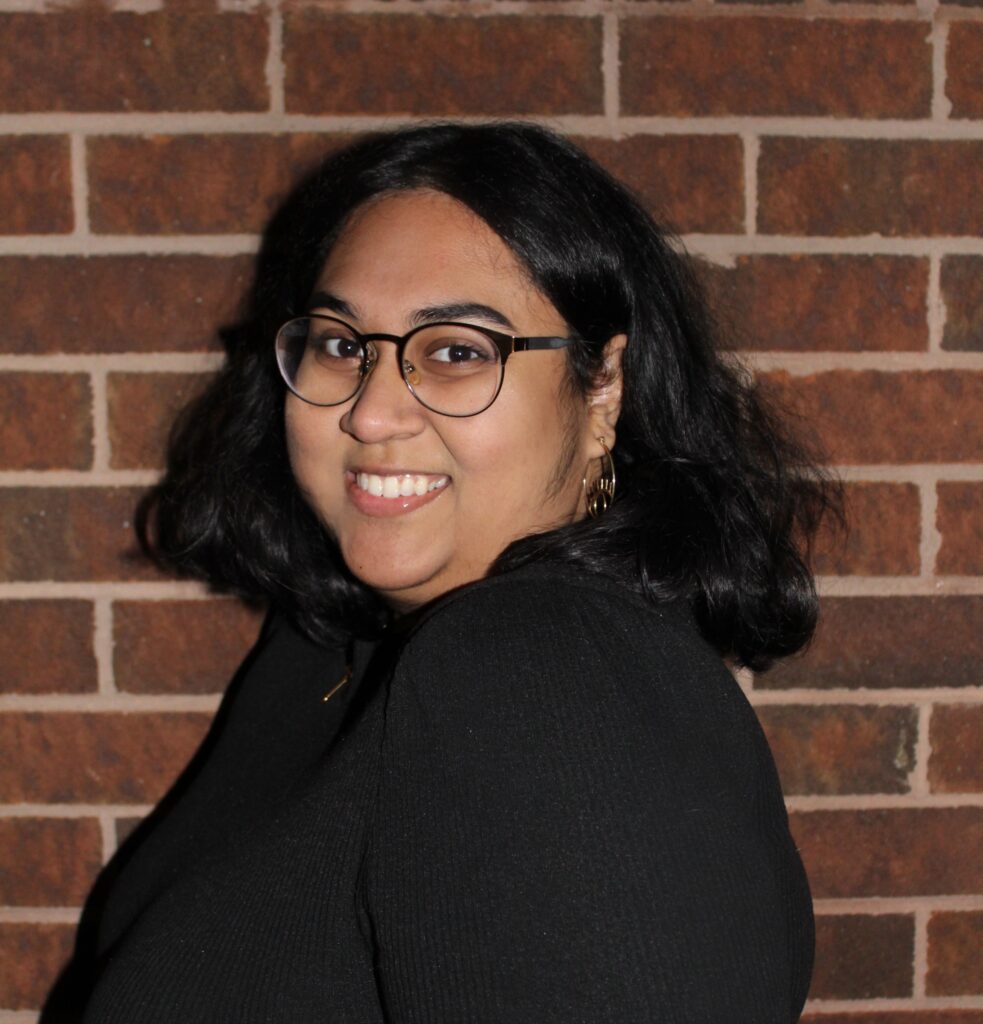 Before starting undergrad, my school setting was different; my upbringing was different.
I grew up in Mississauga in the 2000's. Sauga's always been a place that felt almost like a major city, yet still had some pockets of small-town charm. Mississauga is still as diverse now as it was during my childhood. My best friends were mixed. Most of our parents had accents. The kids that would tease me had immigrated from different parts of the world. It was colourful. I was a lucky kid who got to grow up surrounded by a million different sights, sounds and smells. I was encouraged to appreciate all the differences around me, but was reminded that we were all alike as well. We were kind of like a pot of cookup rice, a little bit of everything. Growing up in a place with kids who looked like me was an incredible privilege. The older I got, the more I understood this. Not every chubby brown kid gets the chance to be themselves without getting torn apart for it. All of this considered, I wasn't accustomed to being in a room with a majority group that wasn't my own family. Whenever I was surrounded by a majority, it was always a bunch of Guyanese people who had changed my diapers. The white-out was new to me.
The orientation was something I had been curious about since I got my offer of acceptance. In a room full of my new peers and professors, I was an able-bodied brown girl with a loud mouth and a big attitude. I didn't feel scared or ostracized. Instead, I felt wary. I wanted to feel sure that these people would all be woke in some capacity. I figured that since they were creatives, they would have to be open minded to otherness—right? I wanted to be optimistic. Not being racist is a pretty bare minimum expectation. It's a shame that I felt defensive as soon as I saw my classmates.
I'm now wrapping up my undergrad degree, and it feels safe to say that my peers are both open-hearted and open-minded. I am not surrounded solely by people who resemble Barbie and Ken. My classrooms are not homogenous. That being said, they are nothing like the classes I grew up in within the public-school system.
Diversity in CanLit is a hot topic across my classes. We have had countless discussions about tokenism, exclusivity of the literary canon, and the power of large-scale systemic issues finding their way into the publishing industry. Needless to say, my loud mouth has been consistently firing off (with a level head in most cases). It feels like a duty as one of the few non-white students in my classes. On the other hand, many of my white classmates have also raised the importance of giving writers of colours opportunities in the industry. They're right. Giving writers of colour the space to tell their stories is imperative to diversifying the literary landscape in Canada. Voices that have been ignored in the past are the ones that need to be uplifted now in order to change the canon down the line.
But I can't help but wonder if such an act is purely performative. I don't know if people really give a damn about coloured writers. I'm not sure if industry efforts to give writers of colour a chance are genuine. What if they publish them to check off a diversity box? What if they put them on panels just to say that they did? What if they have them write a best seller every twenty years just to fulfill the hunger of a white audience? These questions keep me up at night. I rant to my peers about them over lunch. I second guess myself every step of the way. In trying to push back against a white dominated industry and change it, I don't know if I'm just feeding into it. This uncertainty is exhausting. So many people have done so much work before me so that I could have the privilege of studying Creative Writing and Publishing. What if I'm taking all of that work and throwing it down the drain without even knowing it?
In the essay "CanLit is a Raging Dumpster Fire" [https://open-book.ca/Columnists/CanLit-is-a-Raging-Dumpster-Fire] Alicia Elliott explores the systemic issues that are at play in the Canadian publishing industry, acknowledging that racism is present at its very core. Claims like this are directly linked to my feeling like an imposter every time I submit an assignment to my professors—industry professionals are confirming my worries and are letting me know they're valid. It can come across as both comforting and horrifying. I don't want to be right in being suspicious of the Canadian publishing industry, but it turns out I am. The whole thing is very disillusioning as a twenty-something who only wants to make a living off of her own life experiences and words.
There are real people working to make real changes in CanLit. Their efforts should not go unnoticed. However, all in all, I think it's fair to say that Alicia Elliott was right. CanLit is, in fact, a raging dumpster fire. Young writers of colour such as myself shouldn't be second guessing their own authenticity when it comes to sharing their experiences. I shouldn't have to be concerned if me writing about my experiences as a Guyanese-Canadian child of immigrants is an act of pandering to white people. I should simply act without worry. Is that really so much to ask for?
.
Alya Somar (she/her) is a Guyanese-Canadian writer from Mississauga, Ontario. A love for both reading and writing since an early age has fuelled her talent, as well as creativity. Alya is currently pursuing an Honours Bachelor's Degree in Creative Writing and Publishing at Sheridan College and is a contributing writer for Caribbean Collective Magazine. With three print publications under her belt as well, she can't wait to see what comes next.