Saidah Vassell: Jump the Broom
Fiction by CW&P Student Saidah Vassell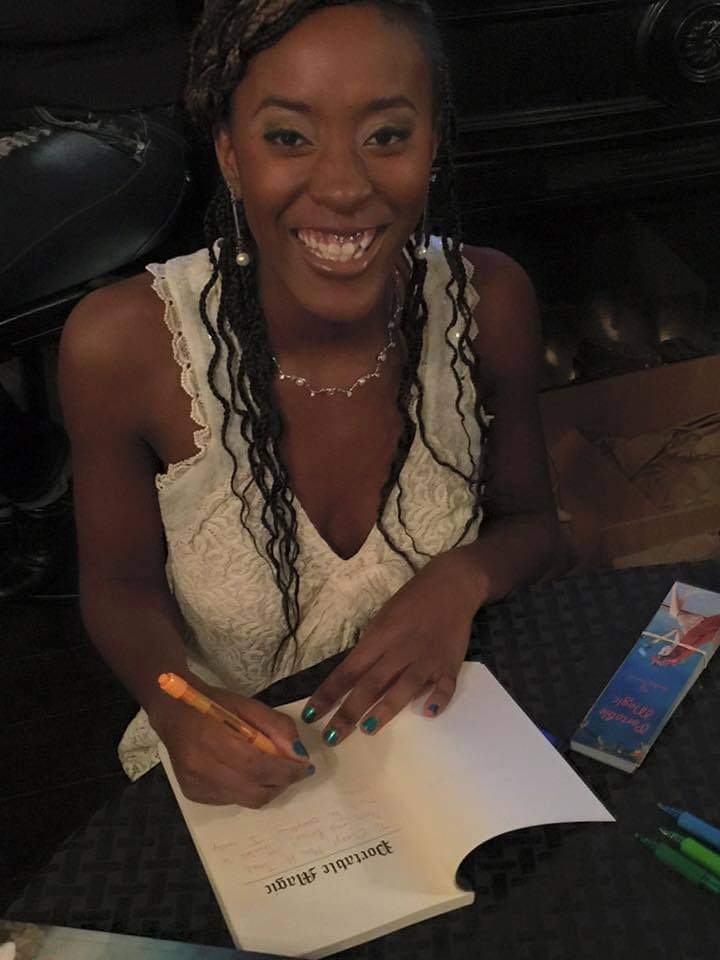 In that moment, I don't just see a broom. I see my life as it flashes before my eyes. I see myself meeting her for the very first time. The way a pink flush crept its way up her neck when I said something inappropriate—she didn't want to laugh, but couldn't help but smile. I see my hand slowly crawling towards hers at the movies on our first date. I see our first anniversary, the way her fingers curl tightly around the bouquet in her hand. I see her swollen feet propped up on a pillow in bed, five years in, and her round tummy bouncing as the baby kicks its little feet. I see the way her lip juts out in concentration as she reads the contract on the mortgage of our very first house together. I see our life how it was, and glancing at the fresh ring on my left hand, I see our life how it will be.
I see her mouth stretching from ear to ear, her teeth gleaming. But also, I see the nights that the bed lies empty and untouched due to fights that sent us to opposite corners of our home. I see more than hear the words yelled in frustration or anger. I see the way they pierce at my skin the only way words from her can. And I see myself wanting to fold in, close off, to protect myself.
But then again, I see the way her chin juts out in determination because of a promise she made—a promise we're about to make—to be committed to each other, always. Through sickness and health, happiness and sorrow, wealth and poverty, till death do us part, we promise to struggle with each other and support each other the best we can.
I never thought this was a tradition I'd partake in, jumping the broom. But as I prepare to leap, her hand enclosed in mine, as our family and friends watch on, I know that she's the only one I want to go on this adventure with.
Some see marriage as a contract, others as the inevitable step in a relationship, some as a convenience for tax purposes. They're all free to believe what they believe, but I believe different. I see marriage as the ultimate promise to go on adventures with her until I no longer can. I see marriage as the ultimate promise to choose loving her day-in, and day-out. I see marriage as the ultimate promise to work through life and its obstacles together, as partners, forever. And with those thoughts in mind, and her hand squeezed tight in mine, I take the leap into forever. It's both the easiest and hardest thing I've ever done.
.
Saidah Vassell is the author of Portable Magic, a collection of short stories ranging in genre from fairy tales, to romance, to stories about what it truly means to be family. She is currently enrolled in the Honours Bachelor of Creative Writing and Publishing program at Sheridan College.