From the Dean's Office
Warmest greetings, colleagues!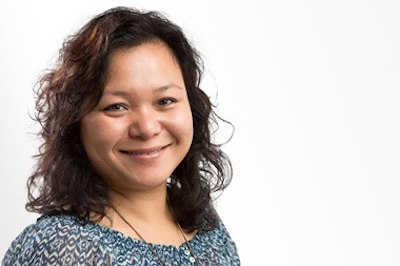 My heart is full as I contemplate how much we have accomplished this past year, together. Despite another whirlwind year filled with unpredictability and uncertainty, innovation and creativity continue to thrive in the Faculty of Humanities and Social Sciences. Collectively, we show our deep commitment to transformative education by intentionally creating occasions for (counter)storytelling. The wisest of us know that humans organize the world in terms of stories and that stories have the power to unite, heal and help us make sense of life.
In this edition of Alchemy, you can read about how a new degree breadth course, LGBTQ+ Studies, is creating safe and brave spaces for diverse student voices. In the SRCA project, Everybody's Got a Story, faculty are unearthing incredible stories of resilience, love, and growth from our Sheridan community. In our ESL program, faculty and students are co-authoring rich and colourful stories from home in the "I Am From" poetry project.
In addition, we are thrilled to welcome Adam Pottle as our 2021-2022 Writer-in-Residence, a multi-talented artist whose creative work explores the beauty of Deafness and disability. We also proudly applaud Sara Cumming and Alex Hollenberg who have been recognized nationally for their work, and celebrate with FHASS faculty their numerous research accomplishments.
As I reflect on this past year, one word comes to mind: Gratitude. I am grateful to belong to this vibrant and passionate community. I am grateful to be surrounded by people who bring their best selves to work every single day. I am grateful for the students who entrust their education in our hands. What a privilege to do what we do!
Our talented editorial team has once again put together an unputdownable issue. We invite you to enjoy this edition of Alchemy in a comfortable, cozy nook with a warm brew in hand over the holiday season. Happy reading!
Stephanie Samboo, Interim Dean, FHASS