Danielle Freitas wins CSSE Doctoral Award!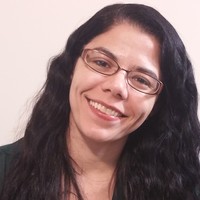 Each year, the Canadian Society for the Study of Education and the Canadian Association for Teacher Education (CATE) recognize significant contributions to research in teacher education in Canada.
Dr. Danielle Freitas (AD) received this award for 2021, for her doctoral thesis, entitled: "It Kind of Made Me Think: Is This the Real Me? Is This Really Who I Am?" A Mixed Methods Investigation of Teacher Learning and Teacher Development in CELTA Courses. Her thesis promotes teacher education and scholarship in pre-service education, in-service education, and professional development, showing evidence of connecting and contributing to the body of literature.
Congratulations, Danielle!