Meet Rebecca Diana (Program Support Specialist)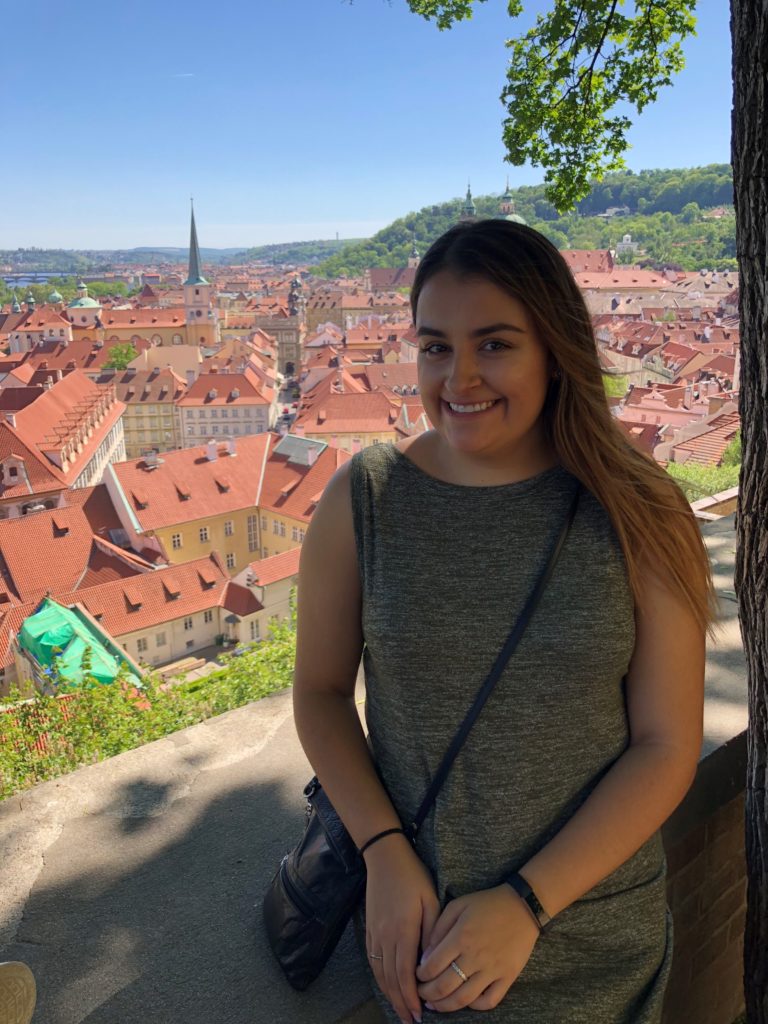 Rebecca joined FHASS in December 2019, with previous work experience at Sheridan within the Office of the Registrar and the IT Department. Prior to joining FHASS she worked within the transportation industry where she led projects that impacted the infrastructure and environment of the Toronto Harbour. Rebecca attended Brock University and graduated in 2016 with an Honours Bachelor of Arts, major in Geography. She then chose to attend Sheridan College to receive her Post Graduate certificate in Project Management.
Rebecca is passionate about thinking outside of the box to find innovative solutions in helping students and faculty. Helping students from not only in the GTA but all over the world has been such a rewarding experience thus far to her!
Outside of work, Rebecca finds joy in traveling the world, making memories with her family and taking care of her plant babies. She enjoys to live life in the moment and truly appreciates turning an unplanned weekend into a spontaneous adventure.
Rebecca Diana answers Alchemy's Proust Questionnaire:
Favourite virtues: Honesty & courage.
Most important lesson I learned in kindergarten: "This little light of mine, I'm gonna let it shine!"
Most important lesson I've learned this year: Living in the moment and appreciating the time we've had to slow down and appreciate life and our health.
My favourite qualities in a teacher: The ability to bring out the very best in a student.
Moment in my life I'd like to re-live: Hopping on a plane and hearing this phrase: "Flight attendants, please prepare for take-off."
My favourite quotation, motto, or phrase: Limitations only exist if you let them.
Language I'd love to be able to speak: Spanish.
A country/place I'd like to visit: Sardinia, Italy.
On my bucket list: To skydive in Dubai.
My favourite food/meal and drink: Mom's lasagna & a margarita!
My guilty TV/film/gaming pleasure: Love Island UK.