CWP in the news, on the bus, and in the theatre!
As ever, it was an exciting semester for students, faculty, admin, and other community members in the Honours Bachelor of Creative Writing & Publishing. This semester saw the launch of a new, monthly film series focused on writing- and publishing-themed films, the Write On! Film Series, which allows members of the CW&P and FHASS families to relax, eat some popcorn, and take in a non-curricular film about the writing and publishing world. This series kicked off with a screening of Wonder Boys (based on the novel by Michael Chabon) and was followed up with a screening of the new documentary Toni Morrison: The Pieces I Am. Stay tuned for the screening schedule for Winter 2020!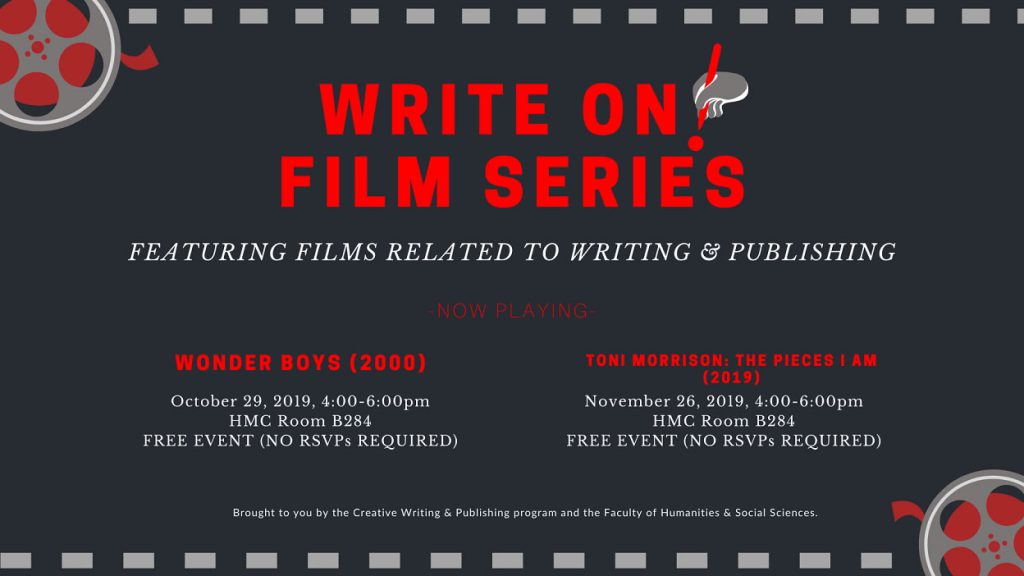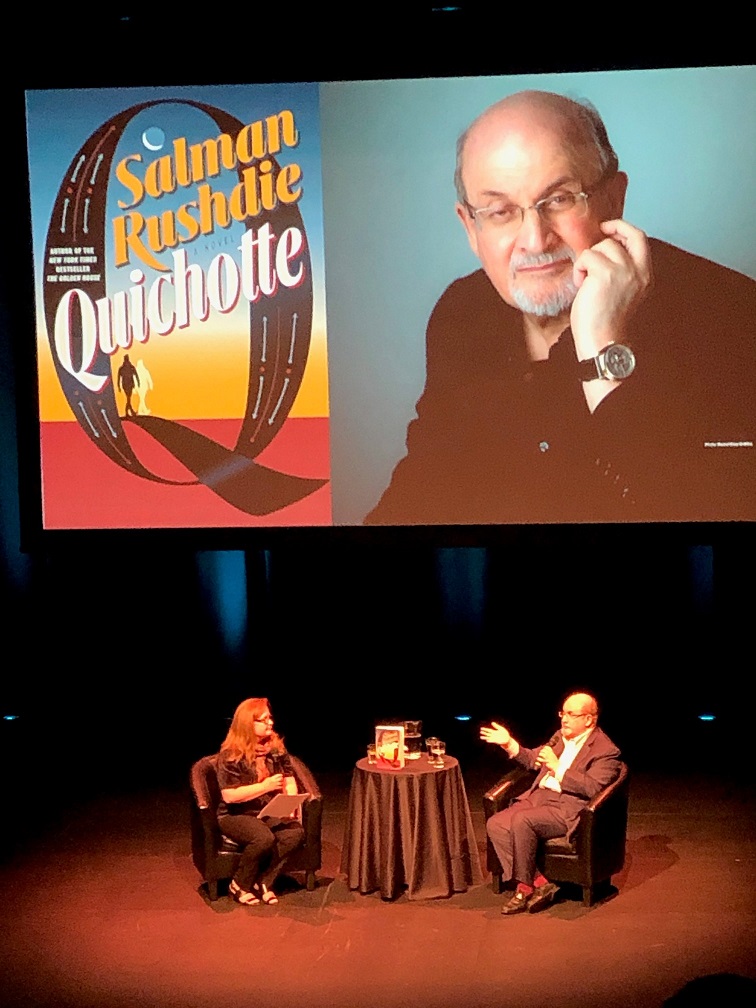 CW&P also organized its first official field trip to the Oakville Centre for the Performing Arts to see a live interview with iconic novelist Salman Rushdie! In addition to getting the chance to hear Sir Rushdie discuss his new novel, Quichotte with Toronto Star Books Editor Deborah Dundas, students (and Program Coordinator Owen Percy!) got to ride in the Guelph Storm bus! Owen sat right up at the front and pretended he was driving.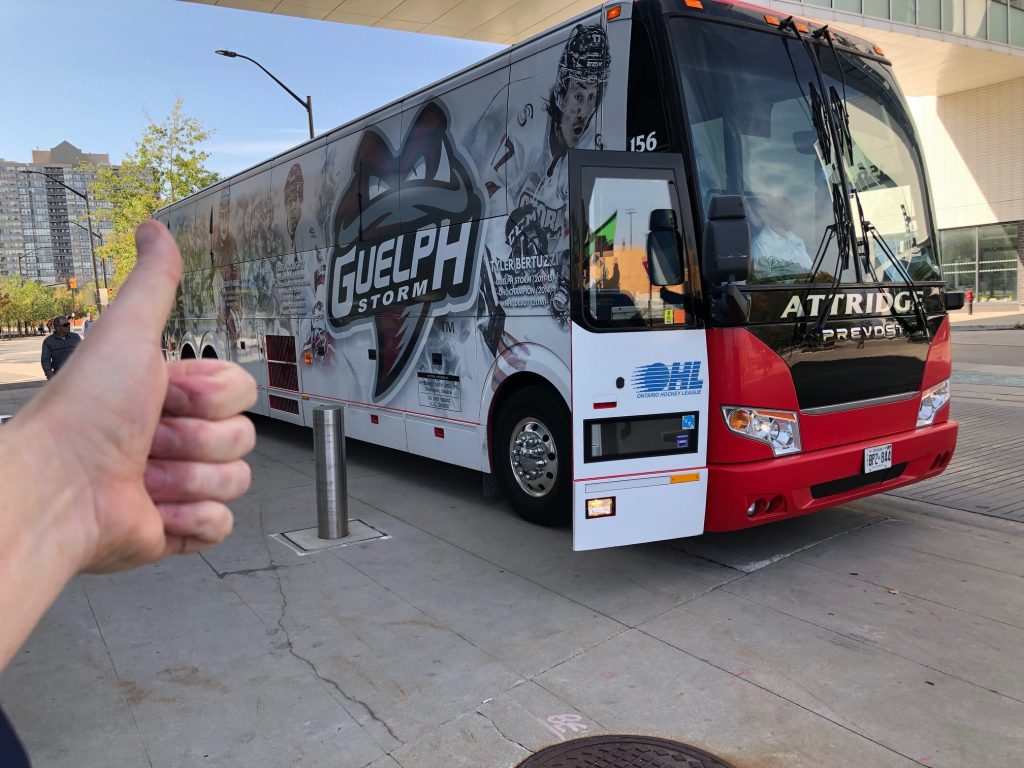 The Honours Bachelor in Creative Writing & Publishing was also featured in a Globe and Mail story by journalist Kira Vermond extolling the virtues of applied arts programs offered by Ontario colleges; read the article here, and note the photo atop of the article– it's 3rd-year CW&P superstar Brianna Wodabek!
Poet and professor extraordinaire Paul Vermeersch also made a teal-coloured splash this semester when he was profiled for Sheridan's Curiosities blog. Read the article here to learn more about what CW&P already knows! He's a dynamo!
Finally, CW&P is VERY EXCITED to announce the launch of their newest initiative: the CW&P Writer-in-Residence! While details are still being ironed out, we will be welcoming a very prominent writer into our midst to serve as a mentor to students, a non-teaching colleague to faculty, and a beacon of expertise, light, and creative energy for the Sheridan community as a whole. Stay tuned in early January for more details!