From the Dean's Office
Happy End-of-term, colleagues.
It has been a very busy time in the Faculty of Humanities and Social Sciences since our last issue of Alchemy…though it must also be said that it is always a time of thriving energy, activity, and creativity in FHASS!
From a strategic perspective, we've collectively continued to implement our Academic Plan while also further reflecting upon how our plan supports Sheridan's strategic vision as articulated in Sheridan 2024: Galvanizing Education for a Complex World, which was released this Fall. Our commitments to recognizing our faculty and staff accomplishments, and to further showcasing the incredible programs and initiatives in FHASS, have seen us working with Patrick Naval – our fantastic digital content specialist – to enhance of our digital/online presence; one notable example, if you haven't yet seen it, is our revamped and dynamic Faculty webpage, which you can check out here.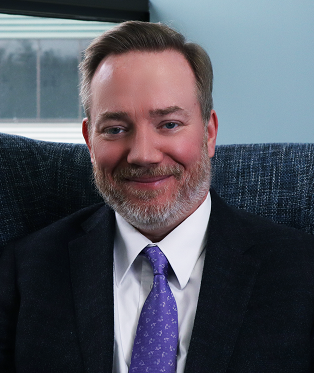 In other select news from the past months: we partnered with our Faculty of Animation, Arts and Design colleagues on a panel conversation entitled "Navigating Difficult Knowledge 2.0;" CW&P students had the opportunity to attend an event in Oakville with Sir Salman Rushdie; students in the ESL program took a highly instructive trip to the Royal Ontario Museum; a number of our faculty saw themselves featured in a variety of media outlets; numerous research projects continued to provide unique experiential learning opportunities for our students; and, we welcomed new faculty and staff colleagues to FHASS (some of whom you will have the opportunity to meet here in this issue). We've also spent the semester developing some exciting new initiatives that will see implementation in Winter 2020, so you'll want to watch out for forthcoming announcements!
The Faculty has seen some changes in its leadership, as this Fall we've welcomed two new Associate Deans in Genevieve Amaral and Jessica Pulis, and it has been my privilege to assume the role of Dean over the summer. The whole leadership team is looking forward to collaborating with all faculty and staff, building upon our tremendous accomplishments to date and continuing to evolve our practices to the benefit of our students, of our internal FHASS community, and of the community-at-large.
Once again, the talented Alchemy editorial team has put together a vibrant issue, and we invite you take some time over the holiday break to sit by the fireplace and enjoy the read!
Sean McNabney, Dean, FHASS