Student Spotlight: Muzaffar Ali
By: Prof. Donna Ash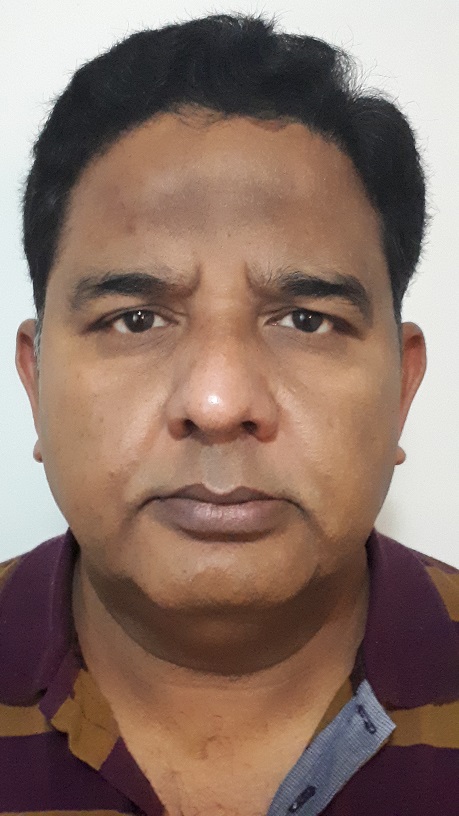 Muzaffar Ali is a good representative of the ESL students studying here at Sheridan. Along with his wife and three children, Muzaffar arrived in Canada 18 months ago. A highly educated person with many years of work experience, Muzaffar is preparing himself for employment in Canada by improving his English skills while waiting for his credentials to be officially recognized here in Canada. His extensive life experience as well as dedication to his family provide ample motivation for not only success with English studies but also with becoming a strong contributor to community life in Canada.
About the Topic:
         In order to provide intrinsic motivation, topics used for skill building in ESL must be authentic and relevant to life in our highly complex and globalized world. Muzaffar's writing assignment, "My Philosophy of Education," results from a reading and writing unit studied in our class. Students read articles, studied vocabulary, engaged in discussion, and participated in comprehension exercises. Having engaged in these learning and skill enhancement activities, students then wrote about the topic during class time using only their memory, their critical thinking skills, and their writing skills. Muzaffar's writing shows he has taken full advantage of the opportunities provided to build English skills; his writing also reveals independence of thought gleaned from life experience.
My Philosophy of Education
By: Muzaffar Ali
Free of cost education should be provided to all. There should be no fees or any kind of hidden charges to get the education for all levels whether it is primary education or a master's degree. There are many talented people around the world who are just wasted due to unavailability of funds. They could play vital roles in societies if educated so they should be supported by governments or communities who should encourage students to go for higher studies.
The education standards and material should be the same according to subject in all government and private schools from start to end. Using different methods and philosophies in different schools should be considered as discrimination, so that equal opportunities are provided to all students.
Any kind of discrimination must be avoided. Discrimination creates an inferiority complex in students; consequently, they are distressed and this affects their studies. There are many types of discrimination which can be found such as race, gender, color or language. In addition to these, the social status of parents and their professions can also be targeted. Once one type of discrimination is started that will trigger other kinds of discrimination and the class room will become a place of hate for students.
All educational institutes must be funded and controlled by one governing body to ensure one standard for all. In some South-Asian countries, some schools are run by Federal government, some by provincial governments, and some schools are under local municipalities. In addition, private schools are administrated by school chains and private organizations. The problem is that they have their own educational system. Some schools follow international study methods from different countries. This has created a mixture of different blends. The difference in fees also creates another kind of discrimination as good companies prefer to hire people who complete their education from more expensive schools.
Religious education must be avoided in school because there is no single belief even within one religious group. People have their own level of understanding and perceptions. People are sensitive about their religious beliefs and that will cause problems within student groups. Religion should be taught in religious schools only and should not be considered as equivalent to school education.
Physical and mental exercises should be part of school education so that the students who have talent for any specific field or sport are encouraged. Physical activities are also necessary to maintain good health.
A subject named "Ethical Values" should be included in school education covering ethical, moral, and cultural values and their importance in society. This course will help in understanding good and bad habits, and how a person contributes his part in a society.