Meet Patrick Naval (Digital Content Specialist, FHASS)
Patrick Naval grew up in Manila, Philippines, and emigrated to Canada in 2001 at the age of twelve. He attended the University of Toronto and graduated in 2011 with an Honours Bachelor of Arts and a Certificate in Digital Communication from Sheridan College. While in university, he wrote for his school newspaper, The Medium.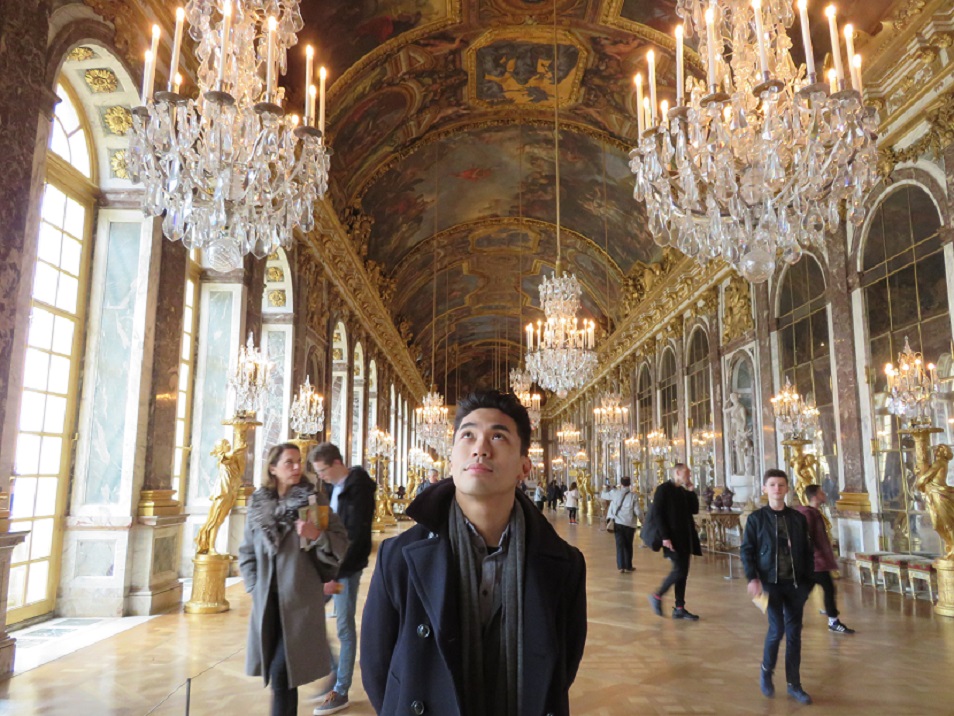 Prior to joining Sheridan's Faculty of Humanities and Social Sciences as a Digital Content Specialist, Patrick held various roles in digital media including Public Relations Director (ICCIT Council), News Reporter (Rogers TV), and Production Assistant (CFC Media Lab). He also lived in Europe for a few years where he worked as an English tutor in England and France. In 2015, he took part in the Cultural Ambassador program with Spain's Ministry of Education, Culture, and Sport, where he was involved in multiple projects that helped high school students utilize interactive media to learn English, technology, and science. Through these experiences, he developed a passion to engage students in new and innovative ways of learning.
Outside of work, Patrick enjoys travelling, playing basketball, and hanging out with his bulldog, Charlie.
Patrick Naval answers Alchemy's Proust Questionnaire:
Favourite virtue: Kindness.
My idea of perfect happiness: Knowing that my loved ones are safe, healthy, and living their best lives. A good cup of coffee doesn't hurt either.
In my opinion the secret to success is: Putting yourself in the right environment and surrounding yourself with the right people. It all comes naturally after that. 
My favourite word: Phantasmagoria.
The talent or skill I wish I had: Hit higher notes than Bruno Mars.  
Language I'd love to be able to speak: French.
A place I'd like to visit: Mars. Thank you, Elon Musk.
On my bucket list: Write a book about my travels in Europe.
My favourite artist: Pablo Picasso.
My favourite singer/musician and song: Too many to mention, but Nina Simone is up there. Maybe "Just in Time"?
My favourite literary character: Bill Bryson in Neither Here nor There.